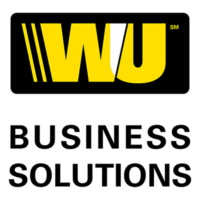 Kerry Agiasotis of WUBS: Win-win when rivals turn partners
One of the world's largest non-bank providers of international business payment solutions says aspiring fintech companies should seek to pursue partnerships with their big company ­rivals rather than fighting them if they want their ideas to reach their full potential.

The chief executive of Western Union Business Solutions, the dedicated business payments unit of the New York Stock Exchange-listed Western Union Company, said the firm was increasingly looking to partner with fintechs and other start-ups.

WUBS is primary spot foreign currency trading provider to 20 per cent of the SME market in Australia and secondary provider to another 20 per cent, including the big four banks. It has more than 70 clients which are mutual banks/credit unions in Australia, including Defence Bank and Qantas Credit Union.

Its Australian-born global managing director and president, Kerry Agiasotis said it was currently in talks on partnering with a number of early-stage Australian businesses.

"We are pragmatic, we don't have all the international capability required across the spectrum,'' Mr Agiasotis told The Australian during a visit to Australia from his London base this week.

"So plugging in smart young companies is core to our strategy. One opportunity we are looking at right now, to be launched in the first quarter of next year, is a receivable financing capability as part of an accounts payable or receivable workflow.

"We are partnering with an early stage business and can plug third parties into the mix and we are talking to a number of them. There are a couple of Australian firms we are talking to. Not just in the fintech space but in the export and import finance space.

"The common thread I am hearing is that the smaller fintechs just aren't getting a shot at realising the business case or value that they thought they would. Partnering with a larger business can give them the opportunity to realise the value.''

He said the move towards partnerships between start-ups and larger firms was "the biggest shift I have seen the past two years'' in the sector.

"Smaller businesses wanting to become larger have realised through partnering you can create win-win scenarios,'' he said.
To read more, please click link below…
Source: Kerry Agiasotis of WUBS: Win-win when rivals turn partners – The Australian