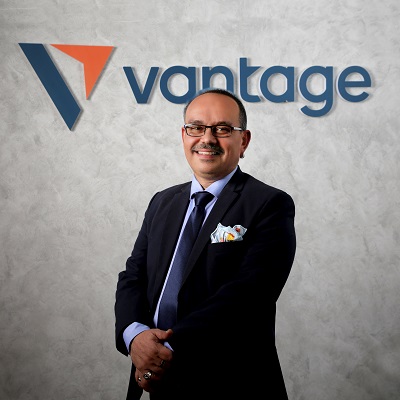 Jeffrey Triganza joins Vantage Markets Australia as Head of Market Analysis
Vantage Markets, an award-winning multi-asset broker for Contracts for Difference (CFDs), has today announced the appointment of Jeffrey Triganza as the new Head of Market Analysis for Australia. Drawing on his extensive experience and industry expertise, he will help traders on the Vantage platform build strategic trading approaches and manage risk.
Jeffrey Triganza brings over 15 years' experience as a leading trader and market analyst, having held key leadership positions at renowned institutions. Having spent 11 years of his career at Thomson Reuters, Jeffrey went on to appointments as Head of Margin FX at Goldmate Group, Managing Director at Northpoint Financial and Director and Sales Asia Pacific Director of Royal Financial Trading.
In his new role as Head of Market Analysis, Vantage Australia, Jeffrey will be responsible for developing and implementing strategic initiatives that enhance client engagement, foster long-term partnerships, and drive business growth. His expertise in currency trading, interest rate differentials, and his strong interest in gold, renewable energy, and oil prices will enable him to offer comprehensive solutions that address clients' diverse investment needs.
Jeffrey Triganza said, "I was attracted to working at Vantage due to the development of the company and the focus on client success. The Vantage team truly bends over backwards to provide a great client experience and with my background in building trading strategies and risk mitigation, I believe I can bring a lot of value to traders using the Vantage platform.
"Vantage Markets has over 1,000 products to offer to clients, which means that investors can build their investment portfolio diversification with us. I believe that CFDs are a vehicle for taking advantage of volatility and leverage in markets."
Commenting on the appointment, Jack Kelly, Head of Sales at Vantage Australia, said "Jeffrey has superb experience and expertise, particularly in currency trading, gold, renewable energy, and oil, which will provide our clients with unique insights and tailored strategies. With Jeffrey's leadership, we are confident that Vantage Markets will continue to exceed client expectations and deliver innovative solutions."