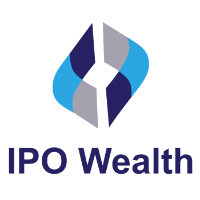 IPO Wealth to facilitate foreign ASX listings
Fintech start-up IPO Wealth has raised $10 million in growth capital that it will use to help overseas companies list on the ASX.

Since March 2017, high net wealth investors have invested $10 million in the IPO Wealth Fund, which aims to help overseas companies list on the ASX and has funded the growth capital of 10 investments across eight countries.

IPO Wealth chief executive James Mawhinney said in a statement that the capital raised within the first half-year of the fund demonstrated that investors were looking for opportunities outside of traditional means, "which are often eroded by inflation".

"This represents a significant opportunity to provide IPO Wealth's investors with solid returns whilst supporting the Australian economy by bringing quality overseas companies to the ASX," Mr Mawhinney said.

The fund provides "debt and equity solutions to established companies in emerging markets" and ensures investor protection with a General Security Agreement.

He added that the company had implemented a "conservative investment strategy with comprehensive due diligence procedures".

"We purposely structured the fund to ensure our investors get paid before we do, showing our commitment to putting our investors first," Mr Mawhinney said.

According to him, there was a "substantial" appetite of global companies seeking management of the process to become publicly listed in Australia.

This led him to set up IPO Wealth "to support sister business The Public Listing Co", a "listing co-ordination service business that helps businesses navigate and co-ordinate pre-IPO funding rounds and to list on the ASX", the statement said.
To read more, please click on the link below…
Source: IPO Wealth to facilitate foreign ASX listings – InvestorDaily