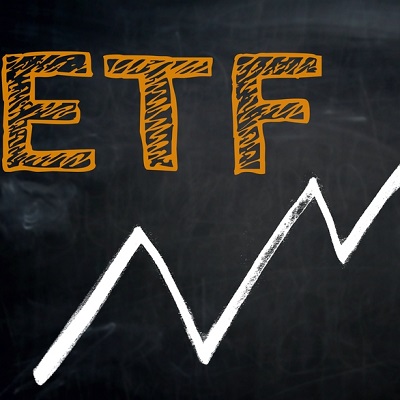 Investing in international ETFs set to rise: ETF Securities
The Australian ETF market is expanding to accommodate growing investor demand for international exposure, with a focus on fast-growing Asian economies.
Launching the latest ETF Landscape report which provides a quarterly update on the ETF market, Kris Walesby, Chief Executive Officer of ETF Securities Australia notes: "Investors are diversifying their portfolios by using ETFs to gain exposure to international shares and fixed income.
"The market for ETFs has grown rapidly and as at October 31st, 2019 the ETF market size was A$56.92bn which has grown from A$40.41bn at the start of the year.
"What stands out this year is the increased number of ETFs launched that provide investors exposure to international markets."
In June, ETF Securities partnered with one of India's largest fund managers, Reliance Nippon Life Asset Management, to launch Australia's first India equities ETF, ETFS Reliance India Nifty 50 ETF (ASX code: NDIA)
In August, a second Indian equity ETF was launched. The ASX is now also home to three China equity ETFs, and one each for Taiwan and South Korea.
ETFS Reliance India Nifty 50 ETF invests in the Nifty50 Index – the most popular Indian equity market benchmark.
Launched in 1995, the Nifty50 is one of the most traded indexes in the world. Over 23 years it has grown more than 11 times. It represents about 65 per cent of the market capitalisation of all the listed companies in India. Some of the big names include HDFC Bank, Tata Consultancy, Reliance Industries, Infosys and ICICI Bank. Some of these companies have market capitalisations of around US$100 billion, putting them on equal footing with the biggest stocks on the ASX.
The Nifty50 is up strongly this year and has grown more than 9 per cent over the three months to the end of November.
Mr Walesby says, "The economic reforms that have occurred in India over the past few years have been a catalyst for growth in the economy and equity markets."
The World Bank has forecast that India's economy will grow by 7.5 per cent in 2019/20 and by the same amount the following year – ahead of China's forecast growth.
"What better place to invest in than the largest companies in India. It is a fantastic way for Australian investors to gain exposure to the Indian market," Walesby says.
India is moving towards a consumption-based economy. As more and more Indians get richer, the consumption story is what is going to play out over the next five to 10 years. A lot of growth is going to come from large cap companies with exposure to that growing consumption economy.
Walesby says it makes sense for investors to pick up exposure to a country through a pure beta exposure.
"It is simple. If you believe that the India economy is going to grow in the next seven to eight years, then you want broad exposure," he says.