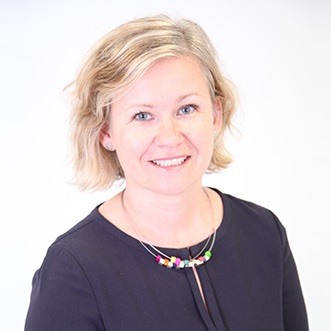 Insurtech Australia announces Simone Dossetor will commence as CEO on 1 October 2021
Insurtech Australia have confirmed the appointment of Simone Dossetor to the position of Chief Executive Officer commencing Friday, 1 October 2021.
This follows the decision of Insurtech Australia Co-Founder and current CEO, Rita Yates, to pursue new challenges in the innovation ecosystem. Ms Yates will finish on Thursday, 30 September ensuring a smooth transition.
Ms Dossetor has over 20 years' experience in the insurance industry and is already well-known to the members and partners of Insurtech Australia given she has served as Non-Executive Director on the Insurtech Australia Board since February 2020.
"It's exciting to take on the opportunities and challenges of the CEO role," said Ms Dossetor.
"I'm going to bring my passion for innovation, transformation and diversity to the next phase of growth and development of the insurtech ecosystem in Australia for the ultimate benefit of the insurance industry and its customers," she continued.
Most recently, Ms Dossetor was Chief Operating Officer for the Munich Re Group in Australia.
Previously, she held roles in the Calliden Group, Deloitte and the Trowbridge Group, now part of Finity. Additionally, since August 2018, Ms Dossetor has been a Non-Executive Director of the Australian and New Zealand Institute of Insurance and Finance (ANZIIF), the leading membership and education organisation for the insurance and finance industries in the Asia-Pacific region.
Chair of Insurtech Australia, Eoghan Trehy, expressed the Board's immense gratitude to Ms Yates for her executive leadership and, in particular, he praised Ms Yates's energy, commitment and focus on building a strong foundation and community.
"We are very fortunate to have such a strong insurtech community and ecosystem in Australia and Rita has played a huge part in building that," said Mr Trehy. "She successfully led Insurtech Australia through its independent establishment and the challenges of the pandemic. We wish her every future success."
Welcoming Ms Dossetor as the new CEO, Mr Trehy remarked, "For the last few months, with the diligent help of Rita and an external talent partner, Blake Oliver, the Board conducted a robust executive search process. We are delighted to welcome Simone to the CEO role and we look forward to working closely with her to continue to grow a world-leading insurance innovation ecosystem in Australia."