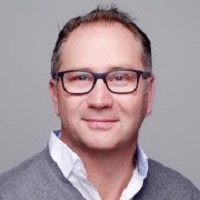 Identitii reshuffles Board and launches $3.82m rights issue
Fintech company Identitii (ID8) has appointed a new CEO and launched a partially underwritten rights issue to raise $3.82 million.

The company intends to raise these funds under a one for one non-renounceable rights issue of new fully paid ordinary shares. Eligible shareholders can apply for new shares under the rights issue at $0.07 per share.

Joining Identitii as CEO and Managing Director is Mr John Rayment, effective immediately.

John brings extensive global experience in selling enterprise solutions into the financial market.

He has proven leadership experience, having held board and executive roles with Travelex in the Asia Pacific, North America and the UK. John has also provided advisory support to many early-stage companies by helping them develop capital raising and revenue growth strategies.

"Having solved problems for financial institutions across the globe, I understand what Identitii's customers are looking for and how to progress these solutions through the engagement process," John said.

"I'm therefore very optimistic about the future, even in light of the current global COVID-19 crisis. To ensure we continue delivering for our existing clients, we remain heavily focused on our business development and operational agenda and are already making significant cost-base reductions," he added.
To read more, please click on the link below…
Source: Identitii (ASX:ID8) reshuffles Board and launches $3.82M rights issue – The Market Herald