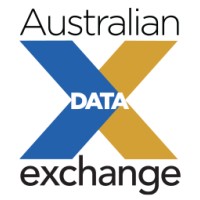 ID Exchange announces premium brand Australian Data Exchange
Sydney-based start-up ID Exchange has created a new umbrella brand, Australian Data Exchange, to showcase its increasingly broad IP holdings and wide range of technology partnerships as the personal data privacy market surges amid Covid-19.
The Australian Data Exchange is centred around platform leader digi.me along with interoperable cloud-based technologies designed to advance local and international data exchange. Features include federated consent management, APIs, privacy-enhancing technologies, data-portability and consumer-centric personal data-sharing.
This consolidation comes as Australian regulators make significant data sharing and privacy legislation reforms, aimed at increasing consumer data rights and how personal data is used in our data-hungry digital economy.
ID Exchange CEO and Founder Joanne Cooper said that the direct-to-consumers (D2C) personal data exchange market has ripened rapidly during the Covid-19 pandemic as governments and businesses worldwide searched for immediate solutions to communicate in close-to-real time with citizens and customers.
Digital health passes, cited by many as the only viable way to reopen international travel, are a case in point – they require consented and secure sharing of personal data, including across borders, which demands addressing sensitive data, interoperability at scale and global privacy compliance.
The Australian Data Exchange will showcase the opportunities offered by using these vital services to governments and enterprises, promoting trust and enabling privacy and security benefits. Importantly, these robust and scalable data exchange platforms exist today, and do not require costly and time-laden new system builds.
This will enhance Australia's ability to deploy complex Covid-related human centric solutions over the next three to 12 months.
Crucially, said Cooper, the Australian Data Exchange removes traditional restrictions caused by data-siloing, or non-permissioned data sets, by enabling new models which harness data portability. Ultimately, putting the individual at the heart of their data – and able to grant access to it – boosts data accuracy as well as trust, especially as advanced Me2B models do not see, touch or hold data in transit or at rest.
Me2B platforms allow consumers to store their own personal data in a mobile device or cloud-based data wallet. Data exchange then permits digital certificates allowing Covid tests, vaccination history, and continuous health assessments to be shared with known recipients in an encrypted and privacy by design manner.
Australia activating data portability, using platforms such as those within the Australian Data Exchange, will unlock the holy grail of personal data as a raw material that will forge new revenue streams in the digital economy at a time when Australia must turn towards innovation to help restore GDP and jobs growth.
The Australian Data Exchange brand, meanwhile, will enhance ID Exchange's efforts as an industry stakeholder to bridge government and private sector data sharing channels, providing accredited platforms embedded with privacy, consent and security controls necessary to gain public trust.
Allowing individuals to securely share synced data sources will entice the app development community, start-ups and innovative organisations to build third-party services using consented personal data. This now blurs the lines of traditional industry models to onboard a new breed of cross-sector personalised services in the trillion-dollar personal data market, Cooper said.
Solutions presented by Australian Data Exchange today can, she said, accommodate applications requiring scale from 500 to millions of end users with industrial grade plug-andplay systems infrastructure.