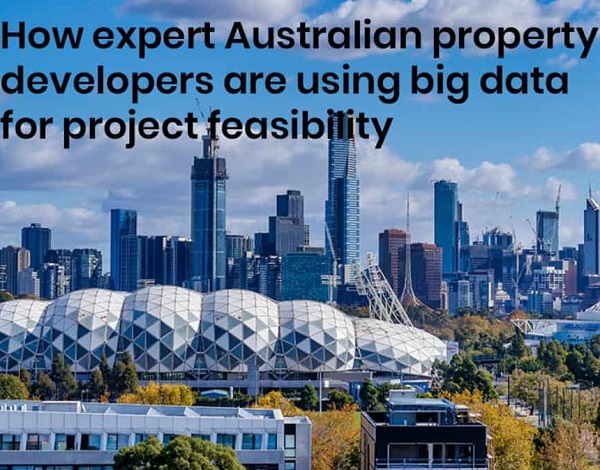 How expert Australian property developers are using big data for project feasibility
Ensuring that a commercial development was profitable ten years ago was relatively straightforward. You'd consider macro factors such as the economic climate, geopolitical issues, applicable legislation and regulation, plus what was happening with the Australian currency.

You'd then add to the mix what was happening with local, national and even global market competition, then calculate how quickly you could get your development to market. Access to capital was another key profitability factor.

If these signals were positive, you'd then research and learn what type of property was most desirable for the area you had in mind, as well as what would appeal to your target market. One of the tried-and-tested ways of doing this was by talking to local real estate agents, who were able to provide information about in-demand properties and their attributes, as well as which demographic groups were buying in the area.

This would be followed by attending open homes, where developers could view property features first-hand, providing inspiration for future developments. Online research would also add some quantitative weight to the evaluation. This would give insights on asking versus sales prices, property 'days to sell' periods and rental prices in the area.

Go-ahead if 'stars align'

Finally, good old fashioned gut instinct and industry experience would be applied. If all of these factors aligned, a developer could be relatively confident their project's bottom line would end up in the black and they'd go ahead and create a marketable product.

This was the process of determining profitability, which stood the commercial property development industry in good stead for many years. However, in these days of 'big data', this is not enough.

There are a plethora of information sources nowadays that help remove that final 'gut instinct' step from the equation and provide additional measurable science to the profitability question. These fall under the umbrella term of 'big data'.

Explore big data sources

According to successful Australian property investor and developer, Michael Yardney, there are a number of property data sources that provide leading indicators – predictors of what's going to happen in the future.

He personally consults the following property data sources to help determine the viability of a property investment:

Australian Property Monitors
Australian Bureau of Statistics
SQM Research
Property Update

The Finder real estate website adds that most government and council websites provide reports or community profiles that disclose information about council plans, development projects, or building regulations that help commercial property developers and investors understand the supply and demand of an area and offer data to further refine a search.
To read more, please click on the link below…
Source: How expert Australian property developers are using big data for project feasibility