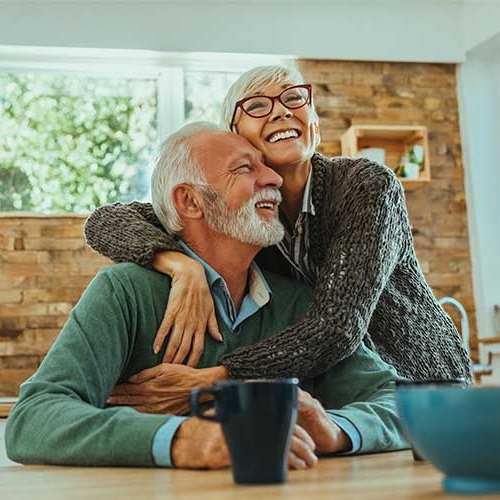 Household Capital boosts funding capability with Pacific Equity Partners' Capital Solutions (PEP) strategic investment
Household Capital, a leading independent Australian retirement funding provider, has announced Pacific Equity Partners' Capital Solutions (PEP) will participate in a financing package to provide retirement funding and housing to Australian seniors.
PEP will invest in the mezzanine debt portion of the wholesale funding facility, joining existing mezzanine debt provider IFM Investors, the industry super-owned global fund manager, as well as senior financier Citi, one of the world's biggest banks.
The funding provides Household Capital with access to over $600 million of wholesale funding to expand residential mortgage origination through 2023.
"Many Australians are being challenged by cost of living pressures and higher interest payments," said Dr Joshua Funder, CEO of Household Capital.
"This funding will allow Household Capital to meet increasing demand from Australian homeowners to access the wealth in their homes and support adequate retirement funding, housing and care."
Household Capital already counts UK-based Legal & General and Sydney-based Helia Group Ltd as strategic corporate equity investors and partners. "PEP brings deep experience in wholesale debt, structured finance and scaling business growth," said Funder.
"We are delighted to secure PEP as a strategic partner and investor to help grow our business."
Jake Haines, Pacific Equity Partners' Managing Director, said, "Household Capital has pioneered innovative, scalable debt funding to meet the retirement funding and housing needs of an ageing population.
"PEP identified Household Capital as a high-quality opportunity and is delighted to partner with a great company and to expand an important new category."
Demographers indicate that more than five million Australian baby boomers face the prospect of inadequate superannuation balances thanks to increasing life expectancy.
The median household superannuation balance at retirement is under $200,000 because a low 3% compulsory contribution began halfway through the working lives of baby boomers.  At the same time, Australian retirees are the wealthiest in the world, with median home equity for retired homeowners over $800,000.
Nick Sherry, Household Capital Chairman and former Federal Minister for Superannuation and Assistant Treasurer, said the funding arrangement would allow Household Capital to deliver back to Australians their own wealth, stored in the value of their homes.
"The wealth of baby boomers is mostly tied up in their home, and our mission is to help Australians Live Well at Home," said Sherry.
"Working together, we can help deliver widespread access to some of the $1 trillion in home equity wealth already saved by Australian retirees, providing certain, lifelong retirement funding at home. The family home has always been a missing link in the nation's retirement funding system."
Dr Funder said that Household Capital remained focused on responding to the Australian Government's Retirement Income Review and Retirement Income Covenant, both of which highlighted the important role home equity can play in meeting people's financial needs in retirement.