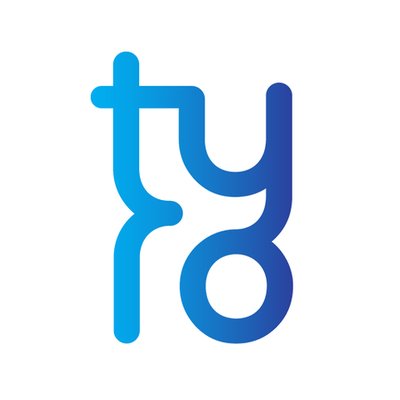 Heinemann Sydney Airport stores now offering Alipay through Tyro
Australia's business-only bank Tyro, announced its next Alipay integration with Sydney Airport tax and duty-free retailer Heinemann Australia, where the payment system is now live. Tyro is the first Australian bank to offer Alipay to its merchants with Heinemann Gold Coast International Airport going live last month, following the deal signed with Alipay in August 2018.
With 900 million users choosing to pay for goods and services globally via Alipay and its strategic partners, it has evolved from a digital wallet to a lifestyle enabler and is the number one payment method in China. Through its partnership with Alipay, Tyro is now helping Australian businesses access the ever-expanding Chinese visitor market and empowering Australian retailers to better serve Chinese tourists by offering customers more payment options.
Tyro's CEO, Robbie Cooke, said Alipay is a compelling payment solution option for Australian merchants looking to expand their customer base by accessing the lucrative Chinese visitor market.
"Heinemann Australia is a key player in travel retail and a popular shopping destination for Chinese visitors travelling through Sydney Airport. For our Chinese guests, Alipay is a familiar and preferred payment method, especially while travelling. Tyro is proud to have partnered with Heinemann to bring Alipay to the Australian market. Tyro has a long-standing and successful working relationship with Heinemann with a common goal of bringing new payment technology to market and putting the customer first."
Richard Goodman, Managing Director of Heinemann Australia, said, "We are excited to partner with Tyro yet again in launching Alipay in our Sydney stores, better reaching our Chinese customers. We look forward to introducing exclusive offers over the Chinese New Year period to Alipay users in partnership with Sydney Airport".
George Lawson, ANZ Country Manager at Alipay, said, "Australian retailers like Heinemann are recognising the huge opportunity presented by the Chinese visitor boom, particularly in airports which are the gateways to our nation. In fact, Australian airports were the third-most popular airport shopping destinations globally during the recent Chinese Golden Week holiday, and by offering Chinese tourists their preferred payment method – Alipay, Heinemann is well placed to harness this key market."
For the year ending October 2018, there were over 1.4 million Chinese visitor arrivals in Australia[1]. Chinese visitors injected AU$10.4 billion into the economy in the year ending December 2017[2]. This is predicted to rise to AU$13 billion by 2020[3].
According to Tourism Research Australia's Dispersal of Chinese Free and Independent Leisure Visitors in Australia 2015 report[4], Sydney is the most prominent arrival gateway with 45% of Chinese free and independent travellers (FITs) landing in the capital city.
Glyn Williams, General Manager Retail at Sydney Airport, said, "We're proud to offer a highly tailored experience for Chinese passengers at Sydney Airport including retail, food and dining options, targeted content through WeChat and Chinese wayfinding via eDirectories and Baidu maps. Bolstering Chinese payment options at Sydney Airport is another important step in delivering a superior customer experience for Chinese travellers."
Tyro will offer Alipay to its other eligible 20,000+ businesses within the first half of 2019 so Australian businesses looking to capitalise on the Chinese tourist market will soon be able to offer a simple and seamless payment option to Chinese visitors, helping to make their local experience more familiar and in keeping with how they transact at home.
Thousands of Chinese students and migrants who use Alipay and merchants, particularly across the retail and hospitality sectors, also have the opportunity to engage with a range of payment options that provide more choice.
Data from Nielsen has indicated that:
65% of Chinese tourists use mobile payment platforms during overseas travels – six times more than non-Chinese tourists (11%);
Over 90% of Chinese tourists would consider using Alipay when travelling abroad if Alipay were more widely accepted among foreign merchants; and
Over 90% of Chinese tourists indicated they would increase their spending if Alipay were an accepted payment method[5].
Tyro is further diversifying its offering and responding to merchant needs by introducing initiatives that will attract more revenue to its merchants' businesses. The Alipay integration fits with Tyro's strategy to offer alternative payments, as part of its existing award-winning EFTPOS and banking-specific products. As an Australian bank completely dedicated to business banking, Tyro is at the forefront of banking and payments and strongly supports its customers by designing innovative products and a better experience, so they can succeed.
---
[1] http://www.tourism.australia.com/en/markets-and-stats/tourism-statistics/international-visitor-arrivals.html
[2] https://trademinister.gov.au/releases/Pages/2018/sc_mr_180418.aspx
[3] http://www.tourism.australia.com/content/dam/assets/document/1/6/x/g/p/2002921.pdf
4 https://www.tra.gov.au/ArticleDocuments/185/Dispersal_of_Chinese_Free_and_Independent_Leisure_Visitors_in_Australia_FINAL_17032015.pdf.aspx
5 https://www.nielsen.com/cn/en/insights/reports/2018/nielsen-over-90-percent-chinese-tourists-would-use-mobile-payment-overseas-given-the-option.html