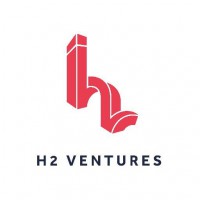 H2 Ventures eyes global expansion and data and AI start-ups after fresh intake
Sydney-based fintech accelerator H2 Ventures is preparing to take its program international and expand into artificial intelligence and big data after doubling its intake of startups.

The accelerator brings on startups, which receive $100,000 in return for a 10 per cent stake in their company, and in exchange they partake in a program that runs for 20 weeks, based out of Stone & Chalk in Sydney.

H2 has just set up an office in San Francisco, designed to support its rapidly-growing portfolio of startups when they expand to the US and take on a fresh intake of 16 startups, after it received 300 applications following a roadshow across major cities in Australia and New Zealand.

The latest companies selected to partake include Dotd, which automates startup legal admin and investor communications, HotelBoss, which is a mobile app that lets hotel guests order and securely pay for food, drinks and services and insurance claim app MyClaimMate.

Other startups participating include investments app Mosaic, Reserv Guru, which lets restaurants optimise their capacity during off-peak times, predictive analytics platform Retro Analytics and personal library startup Seneca.

Of the startups selected, 38 per cent have a female co-founder and the teams come from a variety of countries such as Vietnam, Argentina, Colombia and Mexico.

It is the second accelerator program H2 has run this year – a change from the usual one a year – and it brings its total number of portfolio companies to more than 40. Its portfolio return has grown about 50 per cent year-on-year.

H2 founding partner Toby Heap said fintech would always be a core part of the program, but the expansion into data and AI was fitting with his and his co-founder and brother Ben's expertise.
To read more, please click on the link below…
Source: H2 Ventures eyes global expansion and data and AI start-ups after fresh intake | afr.com