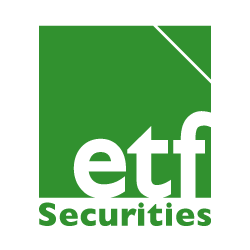 Graham Tuckwell says active managers are threatened by ETFs
Graham Tuckwell, the Australian Rich Lister behind the world's first gold exchange traded fund (ETF), has slammed the active funds management industry as his firm gears up for a fresh push into the Australian market.

Mr Tuckwell spoke to The Australian Financial Review as he prepares to take full control of a suite of exchange traded funds launched as a joint venture with ANZ.

The philanthropist and entrepreneur delivered a broadside to the hordes of stock pickers who underperformed their respective benchmarks and were handsomely paid for their services.

"There are a huge amount of active managers being paid 1 per cent to 1.5 per cent for matching or even underperforming the benchmark. There are the hedge funds who charge two-and-20. That's not fair at all," Mr Tuckwell said.

ETFs are tradeable securities that match the performance of a specific benchmark. Mr Tuckwell's firm ETF Securities specialises in exchange traded funds which track commodity prices and are used by investors to diversify.

ETFs have been criticised by some as being opaque and for encouraging speculation. Others have said the existence of ETFs exacerbates market sell-offs like the flash crash of 2016, and therefore threaten the stability of financial markets.

"It is impossible to see how they would threaten the stability of financial markets. The only things they have threatened are the livelihoods of overpaid fund managers," Mr Tuckwell said.

The firm operates more than 300 ETFs worldwide and has funds under management of US$22 billion ($29.4 billion). It has grown from a one-man operation to a global business with more than 100 employees in Sydney, London and New York.
To read more, please click on the link below…
Source: Graham Tuckwell says active managers are threatened by ETFs | afr.com