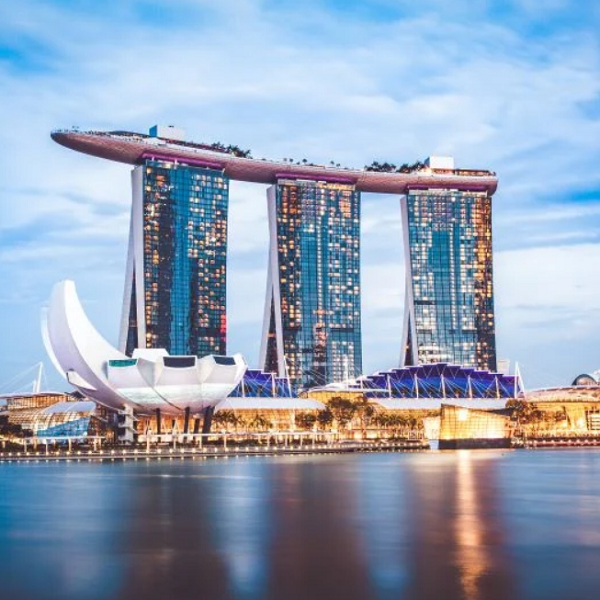 Grabbing the Embedded Banking opportunity in Singapore
By Lloyd Parata, A/NZ Country Manager,

BankiFi

Singapore is a leading APAC hub for banking & finance.

It's also home to a vibrant and thriving fintech community with the Singapore Fintech Festival being one of the annual highlights on the calendar.

The government and its financial regulator, the Monetary Authority of Singapore (MAS), are supportive of innovation.

Take, for example, the Singapore Financial Data Exchange (SGFinDex), a world-first public digital infrastructure to use a national digital identity and centrally managed online consent system to enable individuals to access, through applications, their financial information held across different government agencies and financial institutions.

Singapore is also well-known for international commerce which is attractive to overseas companies. For example, in January 2022, Australian fintech unicorn Airwallex expanded its presence in Singapore, obtaining its grant of a Major Payment Institution licence from MAS.

Similarities with Australian banks and fintechs

There are similarities between the Singapore and Australian markets for banks and fintechs.

Just like Australia, Singapore has a tight concentration of big domestic banks, namely, DBS, OCBC and UOB. Malaysia's Maybank, plus global giants Citibank, HSBC and Standard Chartered, are well represented.

Also just like Australia, which incubated one of the largest global fintechs in Afterpay, there is a long list of challenger fintechs in the buy now pay later (BNPL) space looking to take customers away from the banks. For example, Rely, hoolah, atome, ShapePay, pace, PayLater by Grab and favepay.

The list of banking challengers doesn't stop at BNPL. It includes payments, cryptocurrency, neobanking, lending, and personal finance. The Singapore Fintech Map 2022, published by Fintech News Singapore in January, contains almost 500 logos.

Singapore is HQ to one of Asia's best known unicorns in Grab, the go-to "super app" that offers rideshare, food, grocery and parcel deliveries, online payments, and financial services.

Grab's financial arm, GrabFinance, competes with banks for small business customers. GrabFinance says that it's committed to empowering SMEs across SE Asia with funding, tools and insights so they can reach their goals, no matter what they are.

The question for Singapore's banks is – how to respond to these challengers?

This is precisely where BankiFi comes in.

What is BankiFi doing in Singapore?

BankiFi is expanding into SE Asia from its current APAC regional based in Sydney, Australia, and Singapore is a priority market.

BankiFi is a technology company that enables banks to reimagine business banking.

We're known for helping banks to become more customer-centric in business banking, especially for small and micro businesses. We change the relationship between the bank and its business customers by turning the banking channel into a valuable workflow tool not just a transactional utility.

We call it "embedded banking."

Embedded banking and the payments opportunity for banks in Singapore

As I wrote in my blog earlier this year, "How small business banking can leap forward in the year of the tiger," SMEs are amazingly diverse with bespoke needs and SME banking has been the poor cousin, often making do with products designed for retail/consumer or corporate, that are decidedly not fit for purpose for SMEs.

It's no coincidence that 17% of Singapore's fintechs are in the payments segment.

Many global paytechs, e-commerce and accounting platforms are very active in Singapore too such as Block (formerly Square), Stripe, Amazon, Shopify and QuickBooks. Add to this names like Nium, GrabPay, AliPay, WeChatPay, HuaweiPay, aspire, MatchMove, Rapyd, volopay … and it's a very long list!

The big opportunity for Singapore's banks is to make payments the centre of how SMEs run and grow their businesses, all from their smart phone.

This means that banks must move away from commodity transactional solutions towards valuable business services.

BankiFi's technology suite – which can be white-labelled and is ready to go "out-of-the-box" – becomes an embedded workflow that transforms the bank channel into the go-to place for businesses to take care of their financial needs – such as bookkeeping, invoices, payments, collections and setting aside tax – not just checking an account balance.
To read more, please click on the link below…
Source: Grabbing the Embedded Banking Opportunity in Singapore