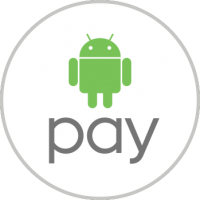 Google launches Android Pay in Australia
Google has today announced the launch of its contactless smartphone payment system Android Pay in Australia, providing a new way to pay for just about anything without needing to grab your wallet.

"We truly believe that we're at a tipping point in Australia, where we can get mass adoption of mobile payments", Google's senior director of product management Pali Bhat tells Fairfax Media, noting that 60 per cent of Australians already make payments with a contactless card.

Mobile payment solutions for phones are already offered by Apple, Samsung and some individual banks, but Google believes Android Pay differentiates itself with its ease of use.

Because the system is baked directly into Android, there's no need to open a special app every time you want to pay. After you've downloaded the Android Pay app and added your details, unlocking your phone is all you need to do to allow it to function as if it were your card.
This also means you don't need to remember a PIN, create a strong password or do anything new to authenticate the transaction, as the phone's ability to make payments is secured by the number, pattern or fingerprint you already use.
Retailers won't have to specifically opt in to Android Pay, as you can wave your unlocked phone over any existing contactless terminal to make a purchase."If you [usually] walk into a Coles and you tap with your supported card, then you can just tap and pay with Android Pay and it works", Bhat says.

At launch, a 'supported' card means one with contactless payment functionality, issued by one of the 28 participating banks which include ANZ, American Express and Macquarie. More banks are coming soon, Google says.

Android Pay will also be appearing from today in some apps that you use to make purchases.
To read more, click on the link below…
Source: Google launches Android Pay in Australia – Sydney Morning Herald