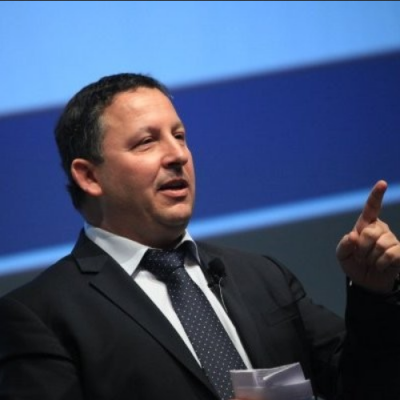 GoCardless appoints Franck Cohen as its first Chair of the Board
GoCardless, the bank payment company, has appointed Franck Cohen (pictured) as the Chair of its Board of Directors to accelerate its path to profitability.
The industry veteran and entrepreneur brings a wealth of experience in the technology and software space, including stints as the EMEA President and Global Chief Commercial Officer during his ten-year tenure at SAP. Prior to that, he was the Executive Vice President and General Manager of North America and EMEA at Lawson.
Cohen also serves as the Chairman of the Board of CYE, a cybersecurity company in Israel, and acts as an advisor to high-growth startups and tech companies including business automation platform UIPath and Workday, the leading Human Capital Management solution
Hiroki Takeuchi, co-founder and CEO at GoCardless, said, "Franck is a very welcome addition to our growing roster of experienced leaders and advisors, all of whom will help us move to the next stage of our journey. Not only am I looking forward to learning from him on a personal level, I'm excited about the focus he'll bring to the leadership team and his ability to help us make fast and effective decisions. Both of these will become even more important over the next 18 months as we push towards profitability. We'll also benefit from his track record of driving multiple M&A transactions, which will support our ambitious growth plans."
Cohen said: "I'm excited to join GoCardless, a business that is in prime position to take off in the fast-growing and fast-moving payments industry. Throughout my career, my roles have had a heavy emphasis on technology and transformation, so I look forward to joining the Board to steer GoCardless into the next phase of its growth. And, as an entrepreneur myself, I'm very keen to work with Hiroki to get all the pieces in place so the business can execute on its vision to become the world's bank payment network."
Cohen is the most recent leader to join GoCardless, following the addition of Alan Cairns, Chief People Officer, and Kamila McWilliam, Director of Corporate Development, to the fintech's senior team. Prior to that, GoCardless announced the appointment of three former Nordigen executives to capitalise on the $400 billion global open banking opportunity.
The appointments come as GoCardless continues to accelerate its growth by bringing new products to market, including a white label product which lets any payment service provider tap into its global bank payment network, and continuing its push into new forms of bank payment powered by open banking and PayTo.