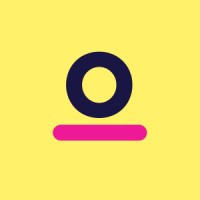 Get some Finspo and you could save thousands
Australians could save thousands of dollars every year, thanks to Finspo – a free, easy-to-use digital service which will use their actual data to give them a clearer picture of their banking, and provide smart insights to help them save.
"Many Australians have accounts, loans and credit cards with different banks and lenders – which means they don't have a consolidated view of their banking. Through Finspo, users will be able to link their accounts in one place and get a much clearer picture," CEO of Finspo, Angus Gilfillan, said.
Finspo is planning to release its app in mid-2020, where users will be able to:
– Get a single view of their accounts, balances and transactions across all linked banking providers to help them easily keep on top of their money;
– Know what their banking is really costing them, and see it in a single, clear and easy-to-understand monthly bill;
– Be alerted when their banks and lenders charge fees, or their interest rate changes; and,
– Receive 'finsights' that show them how much could be saved by banking differently, including how to avoid fees and pay less interest.
"Australians pay their banks and lenders an average of $9,500 in fees and interest every year, but most don't realise it. Finspo shows users exactly what they're paying their banks every month – because, when you know what you're paying, you can start saving."
"By using Finspo, many Australians could save $4,500 a year – that's the equivalent of 2 years' of petrol, or 1500 takeaway coffees," Angus said.
From today, Australians can use Finspo's 'rate my rate' feature online, to quickly compare their home loan interest rate against the average rate for all similar loans settled in the preceding month.
"Our research shows that most homeowners just want to know whether they're on a good rate or not – once they know that, they can decide what to do next," Angus said.
In the future, Finspo will also proactively update users whenever their lender changes their home loan interest rate, and what other lenders are doing, so they're always 'in the know'.
"The costs of banking are often unknown and unclear because banks don't provide a normal bill like other product providers – statements don't arrive monthly, they refer to 'debits' and 'credits', and fees and interest payments are often automatically withdrawn. Changes to home loan interest rates are announced, but customers don't always know what that means for their individual circumstances."
"All of this makes it tough for Australians to figure out exactly what they're paying the banks," Angus said.
"Finspo will analyse users' accounts, and translate the 'bank speak' to find all the fees and charges, and present it in a clear and transparent format."
Finspo will also prompt users if it's time to pay something down – or top something up – in order to avoid charges, and show them where they've got 'lazy' cash.
"You might have money sitting in a savings account, but have interest being charged on your credit card too – but the interest being earned on the savings account is often far less than the credit card interest rate. Finspo brings that information together so users can clearly see how they could get a better outcome with their money," Angus said.
"People have fitness coaches, career coaches, life coaches … and now there's Finspo – a 'coach' to help Australians save money on their banking," Angus said.