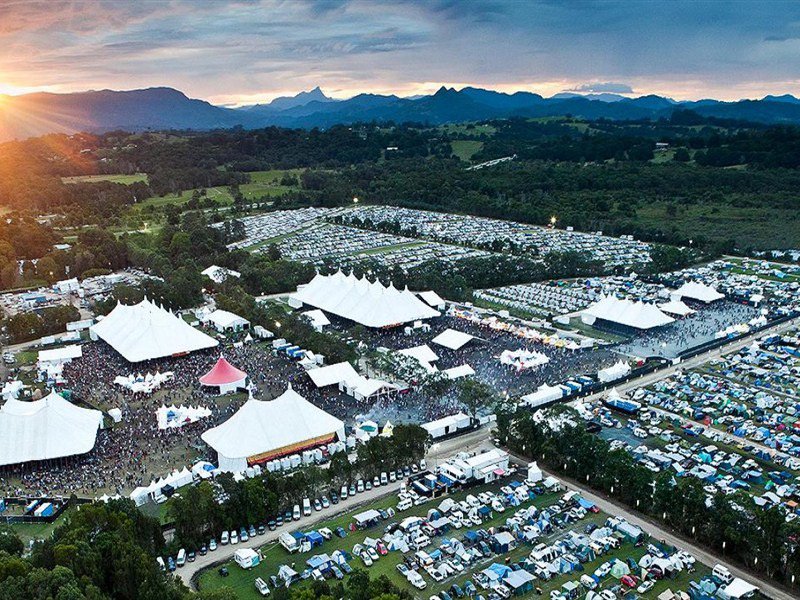 From hippie to hi-tech: Byron Bay Bluesfest ditches drink tickets for RFID microchip wristbands
WHAT will the hippies say?

Drink tickets will make way for microchip technology at this year's Byron Bay Bluesfest in a move set to divide the counterculture community of northern NSW.

RFID (Radio Frequency Identification) wristbands will serve as 'digital wallets', replacing the traditional drink ticket system when the five-day annual Easter music festival opens on Thursday.

Increasingly popular at overseas events, RFID technology uses radio waves to read and capture information stored in wristbands to simplify entry, reduce paper tickets and ticketing fraud, slash queues for drinks and ATM machines and minimise the need to carry large amounts of cash to events.

The new Bluesfest RFID wristbands will give punters entry through the festival gates and become their digital wallet for any alcoholic drinks they buy by double-tapping the band at the festival's seven licensed bars.

Each wristband has an RFID chip attached to it that is activated when patrons go through the gate, with a one-time $3.50 fee applied to the first drink bought.

All alcoholic drinks must be paid for using the wristband, which can be 'topped-up' or loaded with funds at 'top-up' stations — in the same spots the old drink ticket outlets occupied — or by using the Bluesfest mobile app.

All unspent credit will be refunded when the festival ends.

"Now you are loading money on to your account, which is linked to your wristband, rather than walking away with a bunch of designated drink tickets," a festival spokesman said.

"The amount spent will then be automatically deducted from your account balance."

Registered users will also be able to get digital receipts via email notifications.

While patrons don't have to register their wristbands to buy drinks, they must register and keep their wristbands if they want unspent funds refunded after the festival.

Leftover credit from online top-ups will be automatically refunded to registered users after the event.

Punters with leftover credit from on-site 'top ups' at 'top up' stations will need to apply for refunds after the festival.

Registered users will also be able to transfer their account balances to reissued wristbands if they lost or break their original bands.
To read more, please click on the link below…
Source: From hippie to hi-tech: Byron Bay Bluesfest ditches drink tickets for RFID microchip wristbands | Gold Coast Bulletin