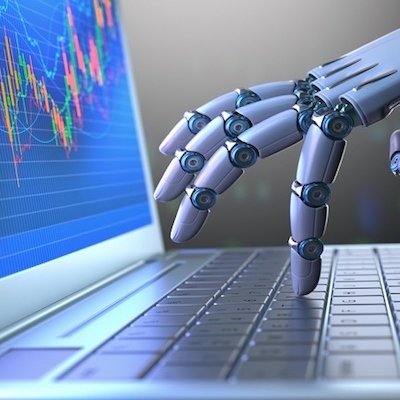 Forget humans, more than 1m could be using robots for financial advice
Taking out computer-generated investment advice could make sense for more than 1 million Australians, says robo-adviser Six Park, after the Hayne royal commission further damaged the reputation of the financial planning sector and raised its costs.

Traditional face-to-face financial advice businesses face tighter curbs on fees and tougher disciplinary rules as a result of the Hayne royal commission, and some experts have predicted this could give to a boost to the nascent robo-advice sector.

Six Park, a "robo-adviser" founded by former Future Fund board member Brian Watson, says its conservative estimate is that 1.1 million people, some of whom are currently advised by a human, could be suited to robo-advice.

It comes as rival Stockspot says the royal commission could already be having some impact, after it posted the strongest four months of inflows between January and April.

Mr Watson said Australia was a "laggard" in the uptake of robo-advice, but in other markets, the product had quickly gone from being on the fringes to the mainstream, and the same could happen here.

He predicted the royal commission would "undoubtedly" accelerate the process, by hitting consumers' trust in advisers and adding to firms' costs, which would ultimately be passed on to clients.
To read more, please click on the link below…
Source: Forget humans, more than 1m could be using robots for financial advice