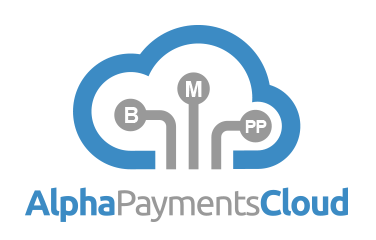 Fiserv and Alpha Payments Cloud Partner on Cost Effective Solution to Connect to Real-Time Payments in Australia – Press Release
Alpha Payments Cloud, a global leader in providing third party payment, risk and commerce solution access to international banks and merchants, has today announced a partnership with Fiserv, Inc., a leading global provider of financial services technology solutions. The partnership will provide Australian banks with a simpler and faster way to process payments in Australia while also generating significantly more value through the addition of overlay services through the AlphaHub Payments as a Service platform.
The AlphaHub introduces Australian banks to an entirely new middleware layer that provides frictionless access to overlay services instantly, significantly speeding up the introduction of new functionalities. Accessing these new functionalities through the AlphaHub's considerable solution library removes the need for any extra internal development, as all new solution integrations are seamlessly accessible on the platform for immediate use within the transaction orchestration layer.
"Through this partnership between Alpha Payments Cloud and Fiserv, we saw an opportunity to combine a fast, simple and cost-effective solution with a complementary omni-channel platform that introduces the capability to eliminate integrations altogether," commented Oliver Rajic, CEO for Alpha Payments Cloud. "We believe this solution combination will allow Australian banks to leverage an industry wide initiative and the advancements achieved by it, in order to take an even further leap towards a next-gen solution approach and platform."
Fiserv has over 20 years experience of operating in Australia and processes 80 percent of the cheque volume in the country, already delivering key components of the payments infrastructure. Across Asia Pacific, Fiserv provides a range of solutions to clients through its 3000+ associates in the region including offices in Sydney and Singapore. Worldwide, Fiserv supports more than 14,500 clients in over 80 countries with more than 21,000 associates, and moves more than $1 trillion each year on behalf of its clients. In 2015,Payments made with Australian cards and cheques totalled almost $2 trillion (AUD), with cards accounting for over $670 billion spent.
About Fiserv
Fiserv, Inc. (NASDAQ: FISV) enables clients to achieve best-in-class results by driving quality and innovation in payments, processing services, risk and compliance, customer and channel management, and business insights and optimization. For more than 30 years, Fiserv has been a leader in financial services technology, and today is among FORTUNE® magazine's World's Most Admired Companies and Forbes magazine's America's Best Employers. For more information, visit www.fiserv.com.
About Alpha Payments Cloud
Alpha Payments Cloud is a global leader in providing third party payment, risk and commerce solution access to international banks and merchants through the AlphaHub platform. The AlphaHub is a single Payments-as-a-Service platform that allows Payment Providers to plug into and expose their solutions, Banks and other Financial Institutions to access and sell these solutions, and Merchants to gain access to use and customize between available solutions. With all integrations accessible through a single integration and API, Alpha Payments Cloud eliminates the restrictions and friction caused by legacy platforms, and introduces the possibility of infinite third-party vendor access.
For more information, visit <a href= target="_blank">http://www.alphapaymentscloud.com</a>