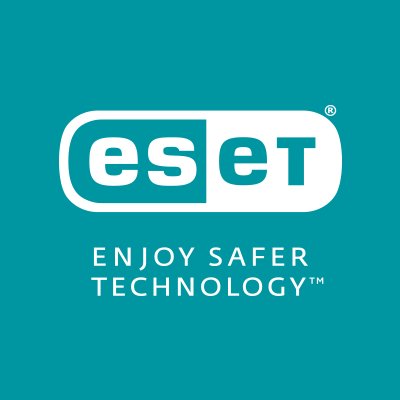 Fintechs are ransomware targets. Here are 9 ways to prevent it.
Cybercriminals are clever, and they often target fintechs for two reasons. They know fintechs handle a lot of sensitive and financial information on a daily basis, and that they probably have the means to meet hackers' demands and get back to business as usual.
Ransomware attacks are one of the most common fintech cybersecurity risks, and falling victim to one can be devastating — or disruptive at the very least. So, we asked the experts at ESET to explain how to prevent ransomware, and secure your business from the inside out.
Firstly, what is ransomware and how does it work?
With a ransomware attack, a cybercriminal hacks into their victim's systems and essentially holds their data "hostage" until they pay a ransom. Since hackers know how valuable data is to a business, they tend to set ransoms in the thousands or even millions of dollars.
There are two types of attacks: crypto ransomware encrypts all the files, folders and hard drives on the infected computer, while locker ransomware locks users out of their devices. For cybercriminals, the goal is to get you to pay up so you can retrieve your files and mitigate any damage to your business.
What to do after a ransomware attack
Unfortunately, you don't have too many options if you fall victim to a ransomware attack. You'll need to decide to pay the ransom or not, and that involves weighing up how much your data is worth. Just keep in mind that giving in to a cybercriminal's demands may encourage them to attack you again — and there's no guarantee that your data will be restored.
Either way, it's important to go into disaster recovery mode right away. Follow these steps for what to do if you get ransomware:
1. Alert your IT department. If your company has IT professionals or a Chief Information Security Officer, notify them about the attack. Hopefully, they'll have a plan of actions for situations like these and be able to guide your team through these steps.
2. Trace the source of the attack. Most ransomware attacks have a countdown clock before all your files are deleted forever, so the sooner you find the source, the faster you can act. Typically, ransomware sneaks its way into your system through a malicious link or email attachment. The best-case scenario is the ransomware only attacks that one device, and the worst-case is it infects your entire system. Once you've found the culprit, ask the user if they've opened other suspicious emails or noticed anything weird about their computer.
3. Remove that device from your network. To stop the ransomware from spreading through your network, you'll need to unplug the infected device.
4. Let your employees and clients know about the breach. While it's important not to cause panic, you do need to be transparent. The truth is, most cyber breaches are the result of human error, so your employees need to know what happened and what's expected of them. As for your clients or customers, contact them if you have proof their data has been compromised. In other words, avoid putting out a statement until you have all the information.
5. Invest in better security systems. When you've gotten through the aftermath, look into more sophisticated cybersecurity in fintech practices.
9 ways to prevent ransomware attacks
Ransomware is incredibly common, and as you now know, there are limited ways to deal with an attack. You need to be proactive and prepared, and implement measures to prevent an attack.
As you might have guessed, fintech cybersecurity should be a priority. These are our tips for how to protect against ransomware: 
Set up sophisticated email filters. The majority of ransomware is delivered by spam or phishing emails. To stop ransomware before it has a chance to infect your systems, employ email filters that scan all email content for spam, viruses and other forms of malware.
Run regular security audits. It's worth assessing your security systems to identify any gaps or weaknesses. If you can, consider outsourcing your cybersecurity, reallocating resources or hiring in-house professionals to give your fintech peace of mind.
Use an up-to-date antivirus and anti-ransomware software. To protect your company devices from ransomware, malware, identity theft and more, install a third-party antivirus software designed for businesses. ESET Digital Security for Business offers the best ransomware protection and defence against a range of advanced cyber threats, and can be tailored to the size and scope of your fintech. Along with blocking persistent threats, it secures your devices with endpoint protection, which is especially handy if you have employees who work remotely.
Accept all software updates. Cybersecurity companies often release new patches to fix bugs and address vulnerabilities, which is why it's essential to stay on top of any updates. In other words, you could have the most sophisticated antivirus ransomware software in the world, but that won't do you any good if you ignore every notification that pops up! Updates usually take a few minutes to download and require you to restart your computer, but they make your company much less vulnerable to ransomware.
Implement multi-factor authentication. Two-factor authentication is good, but multi-factor authentication is better. This means employees will need to enter their username, password and one more piece of additional information — usually a code sent to their phone or email — before they can log into the system. It also makes it harder for hackers to break in.
Create a whitelisting program. This is effective in preventing ransomware, and it involves restricting the applications that can run within your company's system. Think of it as the opposite of blacklisting — only applications that have passed the approval process will work.
Encrypt your company files. Ideally, all of your data should be end-to-end encrypted, and access limited to the people who need that information to do their jobs. The good news is, most computers and phones have built-in operating systems that encrypt stored data and prevent unauthorised users.
Tighten your cloud security. Speaking of the cloud, some cloud services don't offer secure encryption and can't distinguish between authorised users and other people trying to access the cloud. ESET Cloud Office Security will configure your cloud security so hackers can't bypass your company's policies and tap into sensitive information.
Routinely back up your data and systems. By backing up your data regularly, you'll be able to recover any lost or corrupted data if your server crashes or if you fall victim to a ransomware attack. We recommend always having two encrypted backups: one on the cloud, and one an external hard drive.
Get in touch with ESET today!
Ready to protect your business from the inside out? With ransomware, prevention is always better than cure, so head to ESET's site to learn more about their top-rated cybersecurity systems.
This article is a paid article from ESET.