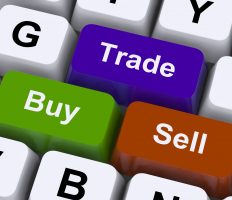 Fintech upping the online broking ante
Online trading platforms are offering a slew of new features at lower prices to keep up with financial technology apps that give investors much wider choice – from upcoming IPOs to investing spare change.

Investors are demanding education-rich tools and powerful data capabilities to enhance their trading experience and broking platforms have responded with real-time stock widgets, bustling online forums and the emergence of robo-advice services, allowing investors access to different markets and more managed funds.

"The rise of fintech has put more powerful tools into the hands of investors in the form of research, reporting and investment ideas," says Josh Callaghan, wealth general manager at research firm Canstar.

"As a result, online share trading platforms have had to look at ways of incorporating some of those new features into their platform to retain customers."

The robots have arrived

The biggest changes in the industry, apart from the obvious increase in mobile trading, is the emergence of automated or "robo" advice services that allow investors to invest cheaply in a variety of different portfolios. The deeper shift towards automated investments through ETFs and managed funds mean customers don't have to select individual stocks.

"This opens the doors not only to the millennial investors but also to more active investors," says Genevieve Wood, head of marketing and communications at online broker OpenMarkets. "These investors want to diversify and have a part of their portfolio managed."

The cost of trading has fallen rapidly in the last seven years, says Canstar, with the average cost for a $10,000 trade at $19.
To read more, please click on the link below…