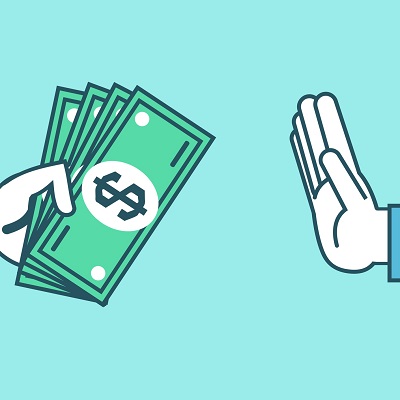 Fintech start-up Finspo secures Series A funding
Australian fintech Finspo has raised $2.7 million in Series A funding, which will enable further product development and take-to-market activities.
The investment comes as Finspo prepares to launch its free, easy-to-use service that will help Australians save on their banking.
Already this year, Finspo has launched beta versions of two key features: Rate my Rate, a market leading home loan comparison tool; and Finspo Bill, an aggregated view of a users' true cost of their banking across multiple products and providers.
The Finspo app, which is currently being tested with customers, to be released in coming weeks, will include:
An overview of the true cost of a user's banking across multiple products and providers;
Personalised insights on where users could save; and
Easy to follow actions on how to save and how to get a better home loan rate.
"We can't wait for the upcoming launch of our app, which aims to help Australians save thousands on their banking," Finspo CEO, Angus Gilfillan, said.
"This investment will help us to finalise and enhance product development, and increase take-to-market activities for our app and future features."
Lead investors of the Series A fund raising included Mark Armour and Ashok Ramamurthy, both former CEOs and Board Directors of financial services companies. Mr Armour and Mr Ramamurthy will join co-founders Angus Gilfillan, Bill Armour and Josh Brougham on the Board of Lab35 Pty Ltd (trading as Finspo) as Non-Executive Directors this month; Mr Armour will also be appointed Board Chair.
Mr Armour has an extensive career leading large complex financial services organisations in Australia and abroad, most recently as CEO of Invesco Perpetual and Charmain of Invesco UK Limited. Mr Armour is currently an Independent Director of UniSuper, and Chair of the Investment Committee, and an Independent Director of Neurosciences Victoria Limited.
"I am really privileged to be part of a team that is truly operating in a way that is fiercely pro-consumer," Mr Armour said.
Mr Ramamurthy was previously the CEO of AmBank, a Malaysian-listed financial services entity and one of the largest 25 banks in the ASEAN group of 11 countries, and he has held a number of CFO and COO roles at ANZ Bank.
"With interest rates so low and people looking to save money where they can, there has never been a better time to understand the cost of your banking and take action to save. Finspo will be there to help you every step of the way. This is the right app for the times – helping Australians save," Mr Ramamurthy said.
Brad Gravell will also join the Board as an Executive Director. Mr Gravell has been Finspo's Chief Operating Officer since its inception, following a successful career in banking across Australia, New Zealand and Asia, including as ANZ's General Manager of Home Loans, Deposits and Commercial Lending products and AmBank's Head of Retail Distribution in Malaysia.
"We're incredibly pleased to be growing our team, and our business," Mr Gilfillan said.