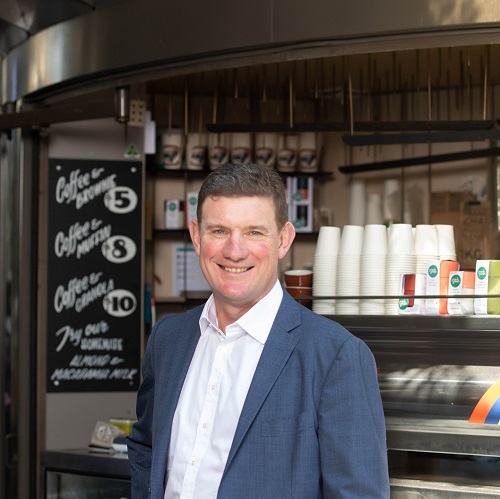 Fintech lender records 175% jump in broker-originated SME finance in first half of 2021
Leading online small business lender OnDeck Australia has notched up an important milestone, writing 175% more broker-originated SME finance loans in the first half of 2021 compared to 2020.
Moreover, the average loan size for the unsecured loans has increased by 20%, rising from an average of $52,000 in 2020 to $62,000 for 2021 year to date.
Nick Reily, National Channel Manager at OnDeck Australia, says, "The result for the 12 months to June 30 is outstanding. It has built on ongoing momentum from our broker channel partners throughout 2021, with the volume of broker-originated loans almost doubling each month since January 2021."
Reily attributes OnDeck's ongoing lending growth to several factors. "OnDeck has invested in a team of experienced agents, who understand the product and can quickly analyse a scenario for our brokers. In addition, 2021 saw us launch our KOALA credit assessment algorithm, which is more predictive, enabling us to lend larger amounts and always unsecured.
"We have also launched Lightning Loans, which provide a fast-track process for loans up to $100,000, with funding decisions in 60 minutes or less, and funds made available to approved applicants in as little as two hours," said Reily.
Logistics sector dominates demand for finance
As the Australian economy pulls out of COVID, OnDeck is seeing a number of industries dominate funding requests.
Cameron Poolman, CEO of OnDeck Australia, said, "Construction, Accommodation and Food Services, and Retail remain the three most prominent industries seeking finance for growth. However, originations across several other industries including Transport, Postal and Warehousing have risen by almost 200% since the start of the pandemic.
Other industries becoming prominent in OnDeck's originations include Professional, Scientific and Technical Services, and Wholesale Trade, where we are seeing a 184% increase in requests for funding."
Mark Redgewell, Director of Loans Warehouse, said, "We have been recommending OnDeck as a source of commercial funding for our small business clients for two years. OnDeck's team of BDMs and loan writers are very knowledgeable, and they do all the processing on the broker's behalf, which takes the work off our plate. Plus, I know I can always talk to an OnDeck BDM – it's never the case that an application just seems to disappear into a portal.
"OnDeck's rapid processing times deliver significant advantages for our small business clients. We can wait 6-8 weeks with one of the banks – and many businesses won't meet a bank's lending criteria for a variety of reasons. But there is nothing worse for small businesses seeking finance for valuable opportunities than the long, 'slow no'."
Poolman concluded, "OnDeck is reaping the rewards of using the quieter period of 2020 to invest in new technology, streamline our systems, build an expert team and bring an exciting new process improvement to market in Lightning Loans. The result is that we have a superior value proposition, and this is providing outstanding opportunities for brokers to expand into SME lending."