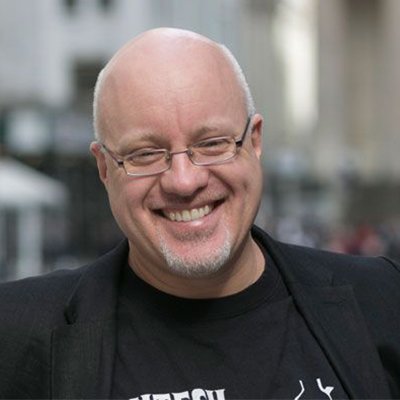 Fintech founder predicts the end of bank branches
Bank customers of the future will get a warning direct to their mobile phone or watch saying they're spending too much as they load up their shopping basket.

It might also be a real time message displayed inside their interactive designer glasses telling them they cannot afford to pay for the new super smart TV they're eyeing up as they walk into Harvey Norman.

This is the new world view of author and former Barack Obama banking advisor Brett King, who delivered the keynote speech to FINSIA Summit 2019 last week.

But while futurist and member of a so-called fintech mafia from Melbourne is now based in the US, it is China that the Moven bank founder looks towards for inspiration.

Banks there have adopted a branchless and almost cashless way of working through mobile phones. Technology and data-driven financial services is trusted to lead the way forward.

Just looking at the numbers, it's hard to disagree with his argument that Australia has a lot of catching up to do.
To read more, please click on the link below…
Source: Fintech founder predicts the end of bank branches | RFi Group