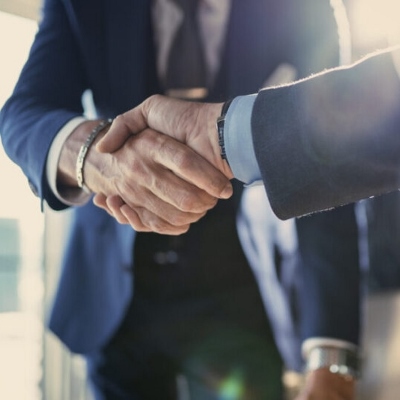 Findex launches Family Office in Australia
Findex, Australia's largest privately owned accountancy and financial advisory firm, today launched Family Office, an entirely new financial offering that gives individuals and businesses a single point of contact to build and maintain their wealth.
For the first time, clients of Findex will gain access to their own office of financial and business advisory specialists for their personal and business affairs. Their adviser will act as a single point of contact and provide access an expanded suite of services under the one umbrella. These range from tax, wealth management, risk consulting, lending, insurance, self-managed superannuation, audit and assurance, management consulting to business advisory and more.
The offering builds on the back of the traditional Family Office, a suite of advisers and specialists to manage personal and business wealth that has traditionally been the realm of the super-wealthy and family-owned empires. By offering the Family Office as a product to all Findex clients, it makes the same philosophy and capabilities available to more than 250,000 clients of Findex across Australia and New Zealand, including businesses and individuals in Australia.
"In the past, only high net worth individuals and businesses had access to Family Office-style services," said Spiro Paule, CEO of Findex. "After building a company with more than 1,800 advisors in key financial areas, we can make this advice and service accessible to individuals and businesses of all sizes, giving them the same services and quality advice at an affordable cost. As Australia's largest diversified advisory firm, we're uniquely placed to deliver value across all aspects of our clients' financial needs."
SME businesses are faced with a number of ongoing challenges such as access to capital, fragmented financial advice and governance issues. With ever-changing markets, businesses need specialist advice on everything from wealth management to succession planning in order to be equipped for long-term success.
The Family Office removes disjointed, expensive advice usually offered to businesses, and removes the need to liaise with multiple partners and principals at a single firm to access those services. Family Office is a one-stop shop offering one single point of contact to manage all financial affairs for a family run business and the individuals within it.
The Family Office leverages a patented technology platform built by the company that connects 140 data sources from financial programs used by each part of the business to provide a holistic view of a business' financial situation for advisers.
The launch of the new service follows on from recent moves by Findex to increase collaboration across the business and ensure partners work with teams in different service lines more heavily than before.
"More than four-fifths of our senior staff at Findex are now long term owners of the business, helping to build a culture of commitment and shared focus that will help Findex grow and benefit all of our clients," Paule said.