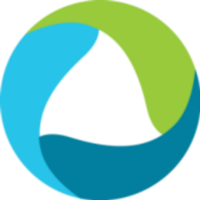 Financial collaboration platform myprosperity closes strategic investment round, appoints Chris Ridd as CEO
myprosperity, Australia's leading cloud-based financial management platform has recently closed a $2.5M strategic investment round and appointed former Xero Australia MD Chris Ridd as Chief Executive Officer. The strategic investment round was supported by existing investors, and saw the addition of MYOB co-founder and early Xero investor, Craig Winkler, to its investor base.
Established in 2011 by founder and Executive Chairman Peter McCarthy, myprosperity aims to cause a shift in the way households think about and manage their finances. Utilising the latest cloud technologies and connecting with real-time data feeds, it provides comprehensive wealth reports to give the user a true picture of their overall financial health. Myprosperity partners with accountants and other trusted advisors, who then grant access to their clients on a subscription basis.
Founder Peter McCarthy said, "I spent more than 20 years in the financial services industry before launching myprosperity. Through experiencing firsthand the time wasted sourcing information, I saw a need in the market for a product that would help advisors understand the full financial picture of each individual client.
Myprosperity automates data feeds from leading providers such as rpdata, ASX, Yodlee, RedBook, Class Super and more to seamlessly integrate bank accounts, home loans, real estate, credit cards, insurances and superannuation into a single portal, helping its users to 'get the hard stuff sorted'. This helps to streamline the collection of a client's financial information so advisors have it at their fingertips and can use this as a basis to provide informed financial advice or come tax time.  As a result it provides the advisor with opportunities for new revenue streams to help grow their business.
Recent research would suggest that the advice industry is not delivering to the needs of Australian households with 92% of Australian adults concerned about their financial well-being, according to an Investment Trends Survey conducted in September 2016. The survey also showed that as many as 4.3 million Australians intend to conduct a financial activity without the help of an adviser in the next two years. Whilst many more Australians use an accountant (74% according to the most recent ATO statistics for 2013/14), this engagement stems principally from a compliance need to lodge a tax return. As a result there are significant areas of unfulfilled advice around investment, life insurance, estate planning, superannuation and preparing for retirement.
Speaking about his appointment, Chief Executive Officer Chris Ridd said,
"There is no platform on the market that does what myprosperity does. It connects individuals with their accountant or advisor and provides them with a real-time financial picture, giving them a true sense of their financial prosperity at any given time. In the same way that Xero made accounting accessible and easy for small businesses, myprosperity simplifies the task of putting all of an individual's' financial matters in one place, enabling them to be in complete control of their finances. This provides significant peace of mind because they can know their financial position at any given moment."
"Peter has prudently and responsibly grown this business over the past four years. By working in lockstep with accountants and advisors to amplify their value in how they work with individual clients he has established an impressive technology platform. Today myprosperity is used by more than 250 advisors and 10,000 subscribers, and with more than A$15b in assets tracked in the system. The opportunity now is to substantially scale the business, both in Australia and in selected markets overseas."
Chris Ridd had been scouring the market in 2016 for interesting tech startups to get involved with after leaving Xero. He had been using myprosperity himself for over a year and was so impressed with the product he contacted Peter in mid-2016.
"I was thrilled that Chris was so taken with our product and could see the substantial market opportunity" said Peter about his first encounter with Chris. "Shortly after that meeting Chris came on board as an advisor and it became clear to me that he would bring enormous value to our plans to rapidly grow our presence in the market. With Chris's appointment as CEO and the new investment round closed we are now ready to bring this product to every advisor, accountant and household in Australia."