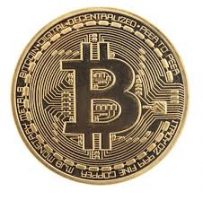 Financial advisers should consider bitcoin as an asset class
There is no better way to understand blockchain technology than to invest in bitcoins, a digital currency that has outperformed traditional currencies in recent years, according to an industry expert.

This week the cryptocurrency broke record-highs when it started trading above USD$1680 against the US dollar. As at May this year, the total market cap of the bitcoin market has more than doubled to US$23 billion since it hit the US$10 billion mark just three years ago.

Australia-born chief executive of Silicon Valley-based blockchain outfit Wyre, Michael Dunworth, said for financial advisers who are trying to figure out how the industry will affect their business, there is no better way to do it than to get their feet wet and invest in bitcoins.

"You don't have to break the bank. You could invest in $10, $100 or $1000 worth of bitcoin," Dunworth said.

"It's exactly what I said when bitcoins were at $500, then they hit $1000 and it's now past $1500. Bitcoin is the top-perfoming currency by a long shot in the last six out of seven years."

The cryptocurrency was running hot up until two months ago when the US Securities and Exchange Commission decided against the launch of bitcoin ETFs, but Dunworth said it's about the long-term game.

"A lot of people say that bitcoin is very volatile. It is in the short term but if I were doing fund management for my client, I see it as a very good long term investment," he said.

The reason is that bitcoin is still in its formative stage, in the same way the internet was barely understood in 1991 but is now ubiquitous.

"There's a huge amount of technological growth that is yet to happen, with a very wide impact internationally," Dunworth said.
To read more, please click on the link below…
Source: Financial advisers should consider bitcoin as an asset class: Dunworth | Financial Standard