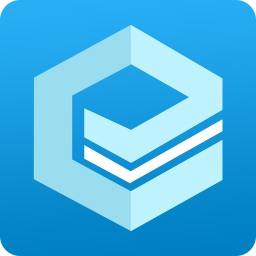 ezidox powers up with OneSpan Sign integration
ezidox, a popular cloud portal supported by full function mobile apps used by banks, brokers, insurers and many other professional service providers for the rapid collection of documents and information from customers, today announced the integration of OneSpan's e-signature solution, OneSpan Sign, allowing users to prepare, send and receive documents with e-signatures directly from ezidox.
When a customer needs to sign a document as part of a transaction, a "wet signature" can significantly delay the whole process – customers have to print out the document, sign it and then send it back physically or scan it and send it back electronically. E-signature capability has been shown to get a faster response time, provide a secure audit trail, and a much better customer experience overall.
Signed documents are, however, only one part many complex transactions like mortgages, loans, insurance claims and so on. Many other documents and pieces of information are generally required. ezidox simplifies the collection and processing of all the other documents and information, and this new combination of ezidox and OneSpan Sign significantly improves the overall efficiency and speed of the transaction. Faster transactions mean happier customers.
A significant mortgage broker chain has been driving the integration of OneSpan Sign and ezidox so that its individual franchises can improve efficiency and service levels. ezidox has been shown to reduce the cost of document collection and processing by up to 90% thereby accelerating transaction times by as much as 30%.
OneSpan Global VP of Sales, Dan Dica, noted the e-signature capability that OneSpan Sign offers ezidox includes:
Adding e-signatures to a new or existing ezidox document
Managing multiple documents and signers – "parallel signing"
Automatically archiving signed documents in the OneSpan portal and providing a patented, visual audit trail in ezidox
Customising the customer experience across any channel and any device, particularly mobile
"OneSpan Sign for ezidox means customers can conveniently review and sign documents from anywhere, anytime on any device. By ensuring that the process stays 100% digital, we help eliminate manual processing and related errors and costs," said Dica.
"Importantly, we keep the signature process within the same workflow as the collection of all the other documents and information required from the customer," said Geoff Kendall, CEO of Ezidox. "Keeping a copy of every signed document in the ezidox portal together with all the other important documents means everything is kept in one place for easy access at any time in the future, which is a massive win for customers and businesses alike."
"Our strategy is to partner with organisations like OneSpan that deliver efficiencies in the transaction process rather than try to reinvent the wheel," Kendall said. "We can focus on making ezidox a comprehensive workflow platform that works with other platforms already in the market to help transactions take place faster and more efficiently for everyone involved".