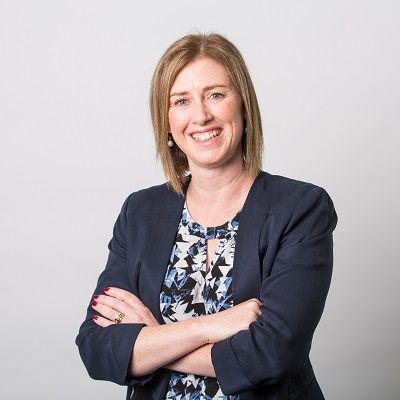 Experian appoints Simone Jemmett as new General Manager for Look Who's Charging and Open Data
Global information services company Experian has announced the appointment of Simone Jemmett to General Manager for Look Who's Charging and Open Data. The major appointment comes as Experian bolsters the Look Who's Charging service and focuses on strategies and innovation involving Open Banking.
Experian acquired Australian fintech Look Who's Charging in 2019. The company was originally started to solve the everyday frustrating problem of unrecognised bank transactions by providing instant clarification on the merchant behind a transaction.
In the newly formed role, Ms Jemmett will be responsible for leading the growing Look Who's Charging team with a focus on leveraging products within the businesses' open data strategy and offering. She will also spearhead the business' future strategies regarding open data, as Open Banking gathers momentum in Australia.
Andrew Black, Managing Director of Experian A/NZ said: "Our growth in the A/NZ market has been driven by providing transformational software and data solutions in direct response to customer challenges and needs, such as the unique capability provided by Look Who's Charging and our work to date building solutions for open data.
"We have an incredibly talented team and we're proud that we were able to fill this important executive role internally, with Simone stepping up to lead the innovation, growth and development of new solutions for Look Who's Charging and our open data capabilities. Simone's depth of experience in this area, backed by her commercial acumen and leadership skills, will be an invaluable asset to the new role," said Mr Black.
Ms Jemmett previously held the role of Head of Strategy & New Markets A/NZ at Experian, focussing on identifying market opportunities, the longer-term strategic roadmap, identifying key areas for investment, and the planning and delivery of new solutions to market.
Simone Jemmett, General Manager said: "I'm incredibly excited to be taking on this new opportunity and challenge. Our Look Who's Charging and open data business will continue to build on Look Who's Charging's tried and tested approach to innovation, responsiveness, and pace for developing innovative solutions for our clients.
"One of my first priorities will be securing Experian's data recipient accreditation under the Consumer Data Right, midway through 2022. This will allow us to extend our data-driven services to bring more value to our clients and their customers, expanding on our existing Look Who's Charging solutions," said Ms Jemmett.