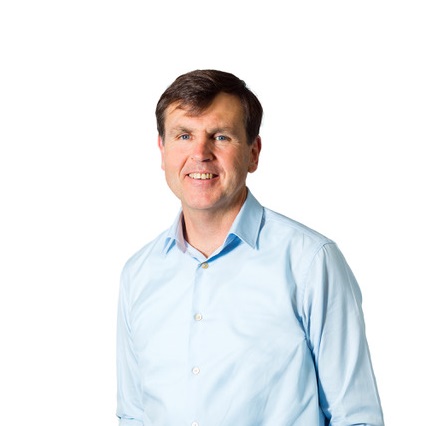 Evari forges new partnership with Bunnings to target Australian trades businesses
Australian insurtech, Evari, continues its rapid rise, announcing a partnership with Australian retailer Bunnings.
The partnership will see Evari insurance offered to Bunnings 700,000+ PowerPass holders.
Cover can include legal liability, tools and equipment, and tax audit fees.
"We entered the market nearly two years ago with a differentiated, technology-enabled offering for trades businesses and it has been a great success nationally," said Evari Co-founder and CEO, Daniel Fogarty.
We have continued to enhance our offering based on customer feedback, and now with Bunnings we can take the business to the next level.
"This partnership allows us to take our offering to the heart of the trades industry and co-market with a brand which shares our commitment to making life easier for and providing a great deal to trades businesses owners."
Mr Fogarty said Evari's mobile first approach with paperless policies, simple online processes and the ability to switch cover levels up and down in-line with changing needs has resonated with tradies across the country.
"Tradies are constantly on the move, and generally running their entire business from their phone so why should managing their insurance be any different?"
With one in four customers interacting with their Evari policy online each month, Mr Fogarty says this proves that businesses value the flexibility and convenience that only Evari offers.
Evari burst onto the insurance scene almost two years ago, promising to shake things up by delivering great customer experiences enabled by advanced technology.
Within 18 months, they had done just that, offering innovative products and partnering with high profile brands including RAC in Western Australia.
They also opened a UK office, now headed up by Co-founders Robert Jeffrey and Brack Norris, who relocated to London to spearhead the company's push into the UK, Europe and the USA.
The company's technology is so advanced that the core business has grown to licensing the Evari SaaS platform to other insurance businesses across the globe
"Evari's mission is simple, we want everyone to have the right insurance, that's why we are making our technology available to insurers globally," said Mr Fogarty.
"We would love to see all insurance products be easy to buy, easy to manage and flexible to customer's changing needs".
"The Bunnings partnership is the next phase in our evolution and it's exciting to consider what our two brands will be able to achieve together," said Mr Fogarty.
"It also demonstrates how our software and approach enables customer focussed brands to offer flexible insurance to their customers, and a major proof point of Evari's advanced technology."
Key features of Evari's trades business insurance include:
100% online: Manage your business insurance completely online from any device.
No fees: Evari doesn't charge any fees to pay monthly or make changes to your cover.
Super-fast setup: Get set up in just a few minutes. It is easy to get a quote and buy all online.
Legal Liability: Up to $20,000,000 cover for public and product liability.
Cover your business for legal liability for personal injury or property damage of third parties.
Tools & Equipment: Up to $25,000 cover for Tools of Trade.
Cover your Tools of Trade if they are damaged, lost or stolen: Use our Asset Register and submit claims fast. (Tools of Trade cover available for Trades product only.
Tax Audit: Cover limit of $50,000 to cover professional fees if you are subject to a tax audit you will be reimbursed for the costs of any professional fees incurred by you in connection with the tax audit.