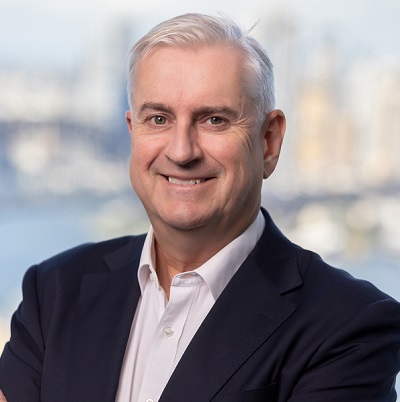 Enhanced Credit Report service in ApplyOnline drives faster approval times
NextGen, Australia's leading provider of lending technology, has released an upgrade to the 'Access Seeker Credit Report' service within their flagship ApplyOnline platform. The new 'verification' feature offers a smoother application experience for brokers and delivers a faster time to yes.
The upgraded service was made available to brokers in ApplyOnline for CBA, Westpac (including St.George) and Resimac, home loan applications last week, and will be rolled out across more lenders at the end of this month.
The Access Seeker Credit Report comes at no cost to brokers or their clients. It provides a secure and efficient method for mortgage brokers to request a copy of the applicant's credit history as part of the ApplyOnline application process, gaining access to comprehensive insights of their credit risk using negative and Comprehensive Credit Reporting (CCR) data prior to submitting a loan application.
The latest enhancement will enable a broker to review and compare suggested data from the Access Seeker report against the disclosed data entered in the application, as well as easily amend application values to match, all on the same page of the ApplyOnline application.
"We are thrilled to bring this enhanced functionality to the Access Seeker service in ApplyOnline," said Tony Carn (pictured), Chief Customer Officer at NextGen. "By enabling the ability to efficiently source, update and verify application data with minimal effort, we're empowering mortgage brokers to have better control of the application prior to submission".
Furthermore, the upgraded Access Seeker service introduces a 'Verified' badge for liabilities in the ApplyOnline application that auto-detects when an applicant's liability values match the Access Seeker report value. This 'Verified' status is available to lenders, reducing manual checks and speeding up assessment and processing times.
"By leveraging the full benefits of the Access Seeker service upgrade, lenders can quickly identify applications that have undergone thorough verification, enhancing the efficiency of their processes," said Carn.
The Access Seeker service is part of the ApplyOnline 'Financial Passport', which offers brokers access to key customer financial information using a third party multi-data source integration that feeds into the ApplyOnline application. It currently includes the 'NextGenID' digital verification of identity service and in coming months will also include open banking data.
"We are committed to providing innovative solutions that increase efficiencies and empower mortgage brokers in the lending application process. The value of integrating trusted data, such as that from open banking, cannot be emphasised enough when it comes to its potential to enrich applications and simplify operational processes, which ultimately reduces time to yes."