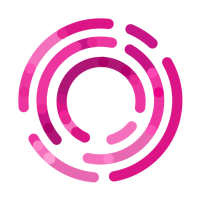 End of an era as Australian start-up pioneers Pollenizer call it a day
Pioneering Australian start-up incubator and consultancy Pollenizer will shut down after conceding that it had failed to find a sustainable business model for its operations.

The company, which has nurtured hundred of local start-ups since being founded in 2007 by Phil Morle and Mick Liubinskas, officially told staff and investors on Tuesday that it had reached the end of the road.

Mr Morle had been running Pollenizer as sole chief executive since Mr Liubinskas left to join Telstra-backed incubator Muru-D. Mr Liubinskas has been based in San Francisco since last year as Muru-D's venture portfolio manager, but remained a director at Pollenizer.

Mr Morle told The Australian Financial Review the company's move away from its roots as the country's first incubator, to become a consultant to larger organisations on the start-up arts, had not been enough to satisfy the entrepreneurial aspirations Pollenizer was founded on, or make enough money.

"We are entrepreneurs and we get out of bed in the morning to do something massive, and while it is certainly possible that Pollenizer could have continued indefinitely as a boutique consulting business, everyone on the team is motivated to do something huge and change the world somehow," he said.

"In the end we just couldn't see the path to that, and now the important thing for me is that the amazing team around me get to move on and do amazing things."

Winding things back

The company was employing 22 people until it recently began to wind things back, and Mr Morle said it would move down to zero by the end of June.

Pollenizer still has a portfolio of start-ups under its wing and said it was cutting out its other operations in order to retain enough capital to be able to assist them to their next stages as previously planned. These start-ups are Lawpath, HiveXchange, Mezo, CohortIQ and Spot.
To read more, please click on the link below…
Source: End of an era as Australian start-up pioneers Pollenizer call it a day | afr.com