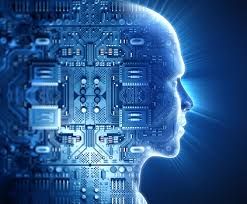 Eight of 10 Australians don't get financial advice. Is technology the answer?
About eight in 10 adult Australians are not receiving financial advice, even though many would benefit.

Despite surveys showing how stressed many of us are about money, it's a figure that hasn't changed over the past 25 years.

Many people are put off by the cost of face-to-face advice, they're concerned that products would be pushed or they perceive a lack of independence within some parts of the financial planning industry. Sometimes people find some advisers are not very interested in talking to clients who don't have substantial wealth to invest.

Those behind "robo-advisers", which provide automated advice, say technology can reduce the advice gap by making the advice cheap.

There is a variety of robo-advisers that have been developed by fintech companies – from the basic to increasingly sophisticated. It is being provided online and on smartphones.

Super funds are starting to provide some automated advice to their members and employers are starting to offer it as part of their employee welfare programs.

James Windon, co-founder of Flare, is tackling financial health through the workplace as part of its package of human resources and payroll services that it provides to employers.

"What we offer is a technology platform which helps people to understand their financial position and also make decisions about products that are a good fit for them," Windon says.

These types of automated advice are mostly operated under "general" advice rules.

That is where information is provided about a product that might be suitable for someone with only limited knowledge of a person's financial circumstances.
To read more, please click on the link below…
Source: Eight of 10 Australians don't get financial advice. Is technology the answer? – The Sydney Morning Herald