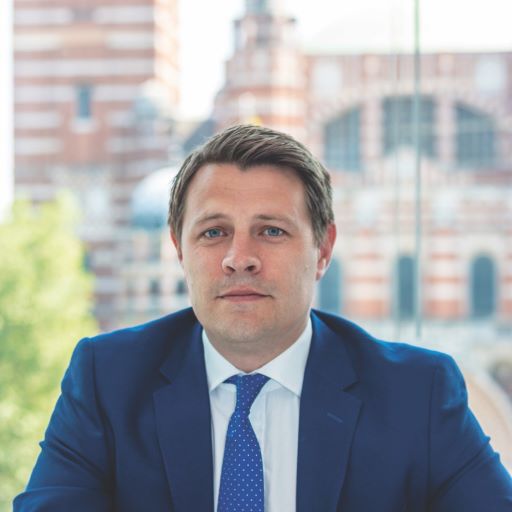 Ebury Australia launches FX options to meet sophisticated needs of exporters and importers
Ebury, the global non-bank leader in cross border finance for SMEs, has launched foreign exchange (FX) options to broaden its market-leading Australian product suite and meet the needs of its increasingly sophisticated corporate client base.
Sydney-based Ebury Asia Pacific Managing Director Rick Roache said FX options were more complicated than traditional currency hedging instruments, but gave sophisticated exporters and importers access to a wider range of hedging products, allowing them to not only protect themselves but to also participate in currency movements in certain circumstances.
"This is very much a client-led development. As Ebury has grown and developed a leading reputation in the market, we gained clients that wanted more sophisticated hedging instruments. At the same time we have noticed banks retreating from putting in the time and effort to truly offer a tailored hedging service and solutions.
"At Ebury each of our clients has a dedicated relationship manager who works with the client to build a customised hedging solution based on what the client needs. To meet growing demand we felt we needed to broaden our hedging product suite. With this launch Ebury Australia now has the most complete value proposition of any player in our space."
Mr Roache added that Ebury Australia was the first market in the Ebury Group to offer FX options. The capabilities and expertise of the Ebury Australia team as well as the strength and growth rate of its Australia business made it a natural test bed for the wider group, which would benefit from the roll out of FX options in other markets, he said.
Ebury is one of the fastest growing non-bank lenders in Australia and has foreign exchange and trade finance capabilities in more than 130 currencies and offices in 20 countries linked by a single best-in-class platform.
It recently launched the ability to finance cross-border freight and advertising for e-commerce businesses that buy and sell over the internet and used its successful Australian business as a launch pad to enter Hong Kong's non-bank trade finance lending market.
Ebury is the major partner for the Melbourne Rebels rugby union team in the first ever Super Rugby Pacific competition.
To find out more about Ebury, please visit Ebury Australia