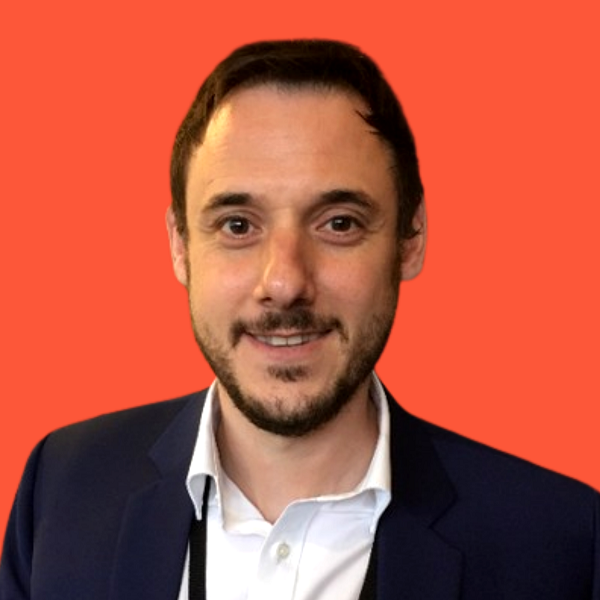 Easy Business App launches mobile invoicing solution for small businesses, sole traders and accountants
Sydney-based Fintech start-up Easy Business App (formerly Easy Payslip) today announced the launch of a new Invoicing solution, Easy Invoicing, that has been specially built for Australian small business owners,sole traders and accountants, fully available on mobile.
Founded in 2017, Easy Business App aims to accompany small business owners throughout their entire digital finance and admin journey, while remaining accessible with a 'pay for what you need' and 'mix & match features' model. It also supports accountants in managing their clients' financial and reporting obligations.
Paul Sharpe, Co-Founder and CEO of Easy Business App commented, "Most Fintech solutions on the market today have not been designed specifically for small business owners and sole traders. They're often expensive, complex to navigate and use if you don't have a dedicated finance person, and they're usually part of a locked-in integrated accounting package with lots of unnecessary features aimed at big businesses. Also, none of them today are actually 100% mobile – as they pretend to be."
Easy Invoicing is the latest capability in the Easy Business App ecosystem, adding to the existing Payslip and STP compliance solutions. It is a free online estimate and invoice generator that is 100% small business and sole trader focused, as well as fully web and mobile-native.
Easy Invoicing lets users create professional, customised invoices and quotes in seconds, on the go, and send them by email, text and even WhatsApp, as well as helps make BAS reporting easier. Features include overdue reminders and tracking of customer activity. It also helps businesses to get paid faster by allowing them to add a 1-click card payment link straight from their invoices.
Do an invoice, plant a tree! 
For every account that processes two invoices, Easy Business App will plant two trees including one in Australia, and one in a country in need of reforestation. The company is aiming for over 5,000 trees planted, including 1,000 in Australia by the end of March.
Paul says, "Paper work is a nightmare for small businesses. It's difficult to manage, and it's terrible for the environment. So we're inspiring our customers to go paperless by planting trees for each of the first 2 invoices they send."
Doubling down on success:  closing in on $1 billion in processed payrolled, and +10,000 new customers in 2021
Easy Invoicing  comes following the success of the company's first small business finance solution, Easy Payslip, which comes with embedded Single Touch Payroll (STP) compliance features and was the first payroll app to market that let today's business owners do their payslips anytime, anywhere, and truly on any device.
As we kick off 2022,  Easy PaySlip is closing in on $1 billion in processed payroll since the solution was launched in market in 2018. In 2021 alone, the company also recorded over 10,500 new small business account sign ups, including 500 Australian accountants.
This included a significant cross section of Australian businesses from hairdressers, tradies, consultants, doctors, and a new breed of entrepreneurs that started up micro businesses during lockdowns, using Easy Payslip to help demystify the complexities of running a business.
"Running a business as a sole trader or small business owner can be hard, and third party support expensive. What small businesses tell us is that they're too busy and don't have time to solve everything at once," added Paul. "You shouldn't have to be an accountant or tax expert in order to run payroll and STP, create professional invoices, or get quick insights into the health of your business. And you certainly shouldn't need to be at a desk in front of a PC."
"There is no other solution in the market today that provides an ecosystem where you only need to set up once, and then you can solve one problem at a time, when you're ready. This is the strength of the technology we have developed."
Paul adds, "Beyond helping business owners, we are also the only solution that provides accountants with their own mobile dashboard. This means that accountants can set up and manage all their clients' payroll, invoicing and reporting from a mobile or tablet, as well as PC. We have built this based on feedback from the over 1,000 accountants that have signed up."
Made in Australia and set for strong 2022 growth
Easy Business App prides itself on delivering beautifully designed apps that are extra easy to use, as well as excellent customer service, all based in Australia.
A huge amount of effort has gone into completely rebuilding and rearchitecting the product and technology, in order to support the company's  long term vision of building one single ecosystem able support small business throughout their entire business operations journey
With an all in-house tech team and a strong focus on local customer service, Easy Business App is able to turn customer pain points and feedback into new features and updates in a quick time, and offer users a dedicated local support.
"Our secret weapon is our great local support. This includes myself and other senior members of the team who speak to our customers every day, gathering insight that drives us to keep improving our product," says Paul. 
"The ultimate goal for us is to become an ecosystem that is able to follow the entire small business journey, allowing businesses to grow with us. This is something we've seen in particular over the past two years with people setting up businesses and side hustles overnight, whether it be consulting services or a shop on Shopify."
In the next 12 months, Easy Business App expects to have a fully featured ecosystem to help small business owners – and accountants – with administration, accounting, tax, compliance, websites, and many other needs that are unique to small businesses.