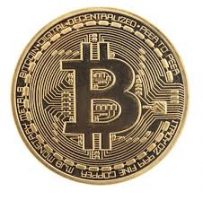 Don't write off bitcoin yet, despite blow to Winklevoss plan
It seems that bitcoin's prophets of doom celebrated prematurely after the US Securities and Exchange Commission comprehensively knocked back the Winklevoss brothers' bid to create an exchange-traded fund tied to the price of the world's largest cryptocurrency.

The obituaries written over the weekend made much of Tyler and Cameron Winklevoss's feud with Mark Zuckerberg over founder's rights to Facebook, the world's most popular social networking website.

"They lost on Facebook; now they've lost on bitcoin," the twins' updated narrative said.

Not so fast.

Sure, the bitcoin price collapsed by 18 per cent after it had motored past the price for an ounce of gold in the week preceding the SEC's decision.

But since then it has rebounded strongly, indicating that bitcoin has some kind of future, if not mainstream market acceptance.

A different SEC outcome could have seen the digital currency emerge from the dark market, where its shallow trading volumes, extreme hoarding and hyper-price volatility have acted as natural barriers to more widespread endorsement.

The first US exchange-traded fund built to track bitcoin would have made it available to retail investors through mainstream brokerage firms like Charles Schwab.

Instead, the SEC rejected the Winklevoss Bitcoin Trust because the markets where bitcoin is currently traded are mostly unregulated, meaning the commission was unable to enter into surveillance-sharing agreements.

This raised concerns about the potential for "fraudulent or manipulative acts and practices".

When bitcoin first emerged in 2009, one of its attractions was its ability to get around government oversight.

Part of the increase in its value has been attributed to demand in China, which has grown despite a crackdown by Beijing on the grounds it was being used to circumvent capital controls.

Clearly, it's going to take some time for the bitcoin market to mature to the point where the SEC would grant an application for an exchange-traded fund.

In the meantime, though, this week's bounce back shows bitcoin has a future as a store of value.

Blockchain Australia director Alan Tsen reckons it is evolving into some kind of digital equivalent to gold.
To read more, please click the link below…
Source: Don't write off bitcoin yet, despite blow to Winklevoss plan – The Australian