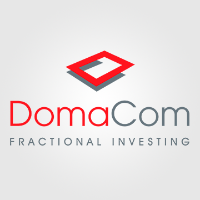 DomaCom to crowdfund gay retirement village
Property investor DomaCom is using its crowdfunding platform to raise capital to fund a $25 million gay and lesbian retirement village, proposed near Ballan in central Victoria.

In what may well be a world first, the crowdfunding model has been harnessed to drive the staged development of a 120-dwelling estate on 30-acre block, 80 kilometres north-east of Melbourne.

"It will be the world's first retirement village through crowdfunding," said DomaCom chief executive Arthur Naoumidis.

"Let alone being a gay, lesbian, bi and transgender, intersex retirement village: that's definitely a world first. It's great. It shows the versatility of our platform."

Already DomaCom is nearing the close of the first $1.5 million stage that will secure land and then pursue rezoning. After a further two book-builds, it is envisaged between $10 million and $12 million will be raised to progress the land through the development approval process and then construction.

After that each townhouse will be sold down, with investors in the development collecting a return.

Even at the selling stage, Mr Naoumidis envisages properties will be sold either through the direct market or by once again employing DomaCom's crowdfunding model platform.
Source: DomaCom to crowdfund gay retirement village | afr.com