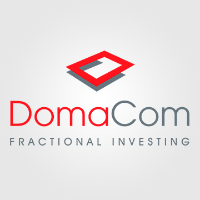 DomaCom secures HALO Technologies as cornerstone investor
DomaCom Limited (ASX: DCL) announces that HALO Investment Co Pty Limited, a subsidiary of HALO Technologies Pty Ltd is the institutional investor that was announced on 6th September 2019 as subscribing to a placement for $500K and has subscribed to a further $700K of shares at 7.42 cents to take their investment to $1.2 million. This placement exhausts the 10% additional placement capacity available to DomaCom under ASX Listing Rule 7.1A and has resulted in the issue of 16,172,507 shares to HALO. Settlement and issue of the new shares took place on 13th September 2019.
In addition, DomaCom has also reached in-principle agreement with HALO for a proposed capital-raising as follows:
A proposed further placement to HALO for further shares to a maximum of $1.8 Million by 30 September 2019 at 7.42 cents per share resulting in the issue of 24,267,493 new shares (which will exhaust our 15% Placement capacity under ASX Listing Rule 7.1).  The total number of shares to be issued through Placement 1 and Placement 2 under ASX Listing Rules 7.1 and 7.1A will be 40,440,000 shares.
a proposed fully-underwritten Non-Renounceable Rights Issue to raise a further $3 million in November 2019 at an issue price of 7 cents. The rights issue is proposed to be fully underwritten by Ascot Securities Pty Ltd.
The above proposed capital-raisings are subject to execution of binding agreements with HALO and Ascot, which is expected to occur on or around Monday 30 September 2019.
The total amount to be raised by DomaCom during this recapitalisation process is expected to be approximately $6 million and will be used to fund DomaCom's continued growth including investment in its platform, growing sales in the accumulation and retirement markets via its innovative products and general working capital requirements.
DomaCom CEO, Arthur Naoumidis said, "Following completion of these proposed capital-raisings, we will be able to focus on building revenue by growing our funds under management. This has occurred at a pivotal time for our business as all our key products are now operational after 7 years of development."
"In addition to helping address our balance sheet, DomaCom has also secured a well-known financial services B2C channel for its fractional property product using the DomaCom Platform and this includes appointing HALO Technologies as Prime Broker exclusively for our secondary market."
HALO Technologies' CEO, Matthew Roberts said "We are very excited to be able to partner with this very innovative business and to be able to use our extensive investor distribution and tech capability to accelerate DomaCom's growth and achieve a mutually beneficial outcome".
"With over $2bn in Funds Under Advice in client portfolios uploaded on to the HALO platform and ownership of the MacroVue platform, through our many synergies, we believe that we are well positioned to drive the B2C and B2B distribution of both DomaCom's secondary market and property syndications."
On completion of the capital-raising transactions, DomaCom proposes to appoint HALO's CEO Matthew Roberts and George Paxton to the board of DomaCom Limited as non-executive directors.