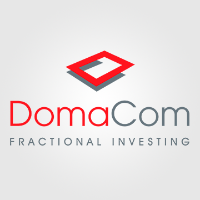 Domacom continues to improve balance sheet by driving funds under management through distribution channels
DomaCom Ltd (ASX:DCL) is intent on improving its balance sheet with increased revenues and reduced costs expected as the company primarily focuses on driving funds under management via its distribution channels.

Several projects are at different stages of development as highlighted in the half-yearly financial report for December 31, 2019.

These projects include land banking opportunities in Badgery's Creek within Greater Sydney, house and land developments with a particular focus in the Newcastle region, housing developments targeted to the affordable housing and disability sector as well as the Rent to Own sector.

The company is also undertaking community investment projects targeting the renewables sector, in particular wind and solar energy.

Improving balance sheet

DomaCom improved its balance sheet in a number of areas during the second half of 2019.

The company derives fee revenue based on the assets under management in the DomaCom Fund and during the six months ending December 31, 2019, the revenue from ordinary activities was $182,000, a 48% improvement on the $123,000 for the same period of 2018.

Loss from ordinary activities after tax attributable to members was $2.656 million, a 20% decrease on the $3.322 million loss in the corresponding period of 2018.
To read more, please click on the link below…
Source: Domacom Ltd continues to improve balance sheet by driving funds under management through distribution channels