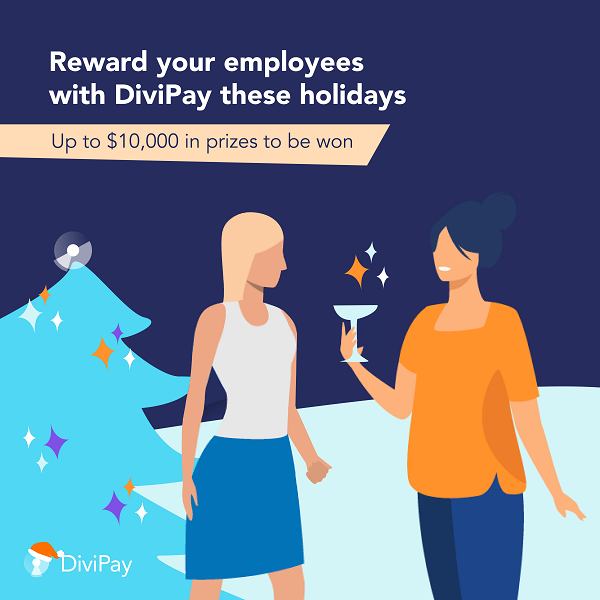 DiviPay launches holiday competition with $10,000 in prizes
DiviPay has kicked off their end-of-year competition, a giveaway with $10,000 in prizes. The campaign aims to help Australian business owners reward their hardworking employees this holiday season, with 6 DiviPay gift cards to be won.
Every business is unique, with different ideas on how to reward employees at the end of the year. The competition's top prize is a DiviPay gift card with $5,000 to spend wherever the winner chooses, and 5 runners up will each receive $1,000 gift cards, too.
Daniel Kniaz, CEO at DiviPay stated, "We know it's been a tough year with the challenges of COVID-19. And we're aware that budgets might be tight as organisations get back on their feet following the lockdowns. We want to help. That's why we're giving away $10,000 via DiviPay gift cards so businesses can close out the year in style, and as they see fit. Winners can use the prize for their bar tab, a nice dinner out with their employees, a special lunch … whatever works best for their team. I'm excited to hear about how the gift cards are used!"
Enter the competition here.