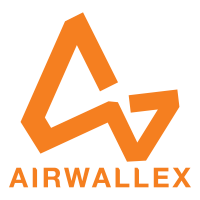 "Digital businesses are the future": Airwallex's journey from café to one of Australia's fastest growing fintech firms
The pandemic has prompted an explosion of digital and global business services. Airwallex, an online business account for SMEs, has seen this surge in digital business first-hand.

"A major shift in the way businesses operate from offline to online is something Airwallex predicted from our inception," said Jack Zhang, CEO and Co-founder of Airwallex.

"However, 2020 has fast-tracked this transition in a way no one could have foreseen. Businesses are now racing to embrace digital transformation at an unprecedented rate. We are more certain than ever that the digital economy is going to be the centre of the world's economic structure."

Airwallex's impressive growth is a testament to the digital revolution that is facing businesses.

It achieved "unicorn" status – a $1 bn valuation – last year. In Q3 2020, it experienced over a 100 per cent increase in net revenue after recruiting more than 140 staff in early 2020.

Last month, Airwallex closed their extended series D fundraising with an additional $US 40 mn after initially announcing $US 160 mn series D funding in April 2020.

To date, Airwallex has raised over $US 400 mn since it was founded in late 2015.
To read more, please click on the link below…
Source: "Digital businesses are the future": Airwallex's journey from café to one of Australia's fastest growing fintech firms – Dynamic Business