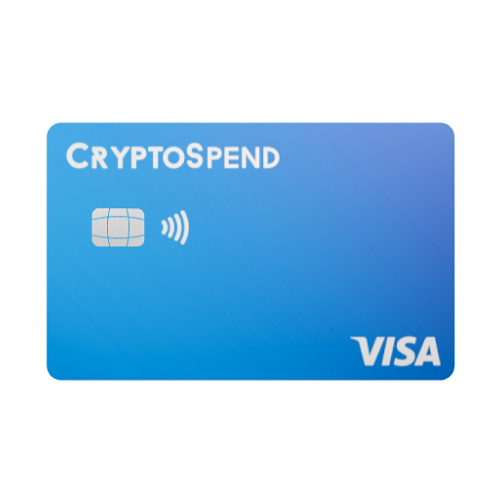 CryptoSpend launches Australia's first XRP rewards card program
CryptoSpend, the company responsible for Australia's first Visa-backed crypto payments card, have launched Australia's first XRP rewards card program, rewarding CryptoSpend Card users up to 3% back in XRP within the same day of purchase.
CEO Andrew Grech said the business is delighted to be the first in the Australian market to launch an XRP rewards card program for both fiat and crypto spenders.
"This XRP rewards card program is all about bringing additional value to our customers and CryptoSpend cardholders. By rewarding CryptoSpend Card users up to 3% back in XRP through the CryptoSpend app on the same day they spend, it provides another fantastic value add for our customers," Grech said.
This announcement follows a strong start to the year for CryptoSpend, who have experienced solid growth with the everyday transactional card, despite a drop in overall cryptocurrency prices during the start of 2022.
"More and more Australians are using crypto for everyday items like groceries and online shopping, as well as entertainment like cinema tickets and food orders," Grech said.
"We have seen the popularity of Australians using crypto for their everyday spending increase massively. Not only have we seen a huge increase in people using the card for spending crypto, but we have also seen our repeat users increase daily. This means people are not only using crypto on everyday items, but they are coming back to it day-in, day-out. It's a new way of how people want to spend on consumer goods."
Grech said what makes this XRP rewards program so unique is customers can top up and spend AUD off the CryptoSpend Card and still earn up to 3% back in XRP Rewards transactional sales.
"We have customers at 80-years of age who use their CryptoSpend Card to buy cakes and at the other end of the scale we have tech-savvy crypto traders who use our app regularly to buy and spend their preferred popular crypto. It's no one size fits all. This partnership and rewards offering is great news for all of them."
CryptoSpend partnered with Visa and Novatti to produce the CryptoSpend Card last year and have recently completed their latest seed investment round, which strongly positions the business for growth over the next 12-months and beyond.
"CryptoSpend is leading in the intersection between traditional currencies and digital assets. Novatti is proud to be able to be the issuer of the CryptoSpend Card that will enable Australians to quickly convert their Bitcoin and other assets onto a card to be able to make traditional purchases and bill payments," CEO of Novatti Group, Peter Cook said.
---
Disclosure: At the time of writing, Australian FinTech Pty Ltd is a shareholder of Novatti Group Limited.