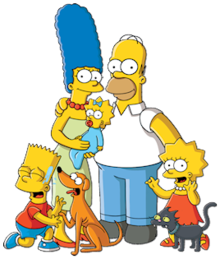 Cryptocurrency explained on the latest episode of The Simpsons
Could this be a sign that the mainstream media is warming up to bitcoin again like they did before the 2017 rally? The Simpsons featured an almost two-minute segment explaining how cryptocurrency and blockchain work with the actor who played Sheldon Cooper on The Big Bang Theory.

Cryptocurrency Explained on The Simpsons

The animated family sitcom show that first aired in 1989 has featured an explanation on the nature of cryptocurrency in its latest episode. The Simpsons is now in its 31st season, and for the 13th episode of the season it brought in Jim Parsons, best known for Sheldon Cooper in the The Big Bang Theory, to explain the concept of cryptocurrency.

In the segment, the animated Parsons tries to prove that he is not a nerd and actually "super cool" by the fact that he is talking about the subject of cryptocurrency. He also fakes jumping over a few buses in a motorcycle and is filmed with piles of cash stacked behind him. The segment also features a singing ledger that seems to really enjoy it when transactions are recorded on him. The sketch is somewhat informative to anyone who haven't heard about the topic before and it avoids mentioning anti-crypto tropes like that it is only used by hackers or criminals, which it could have done.

In a graphic shown near the end of the segment, the TV show's creators seem to acknowledge that they know that the presentation makes them look like they have only a novice's understanding of crypto but they dispute that and let us now that they even know who the real Satoshi is. That might be true as The Simpsons featured Bitcoin twice before 2016 and crypto was also included in a Simpsons video game in 2018.
To read more, please click on the link below…
Source: Cryptocurrency Explained on the Latest Episode of The Simpsons – Bitcoin News