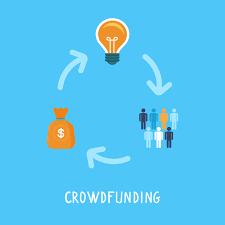 Crowd-sourced equity funding bill to pass Senate
Retail investors will soon be able to buy up to $10,000 of equity in their favourite business ideas, with "crowd-sourced funding" legislation set to pass the Senate with Greens support.

The legislation will allow unlisted public companies with annual turnover or gross assets of up to $25 million to advertise their business plans on licensed crowdfunding portals, and raise up to $5 million a year to carry them out. Investors can put up to $10,000 a year each into an unlimited number of ideas, with a 48-hour cooling off period applying.

"Crowd-sourced equity funding will offer a new funding option for small businesses," said Treasurer Scott Morrison while introducing the Bill to the Lower House.

"It complements other forms of crowdfunding already available, such as rewards-based crowdfunding and peer-to-peer lending, to offer start-ups greater choice in how they fund and finance their operations.

"It will serve as both a complement and a source of competition to more traditional funding options for small businesses, including bank debt products."

However, entrepreneurs are divided over whether businesses will want to use the legislation, given it excludes proprietary companies, a structure used by around 99 per cent of Australian businesses, and would compel them to become unlisted public companies.

Crowdfunding portals like VentureCrowd and Equitise have previously been available only to "sophisticated investors" with more than $2.5 million of assets outside the family home or income above $250,000 a year.
To read more, please click on the link below…
Source: Crowd-sourced equity funding bill to pass Senate | afr.com