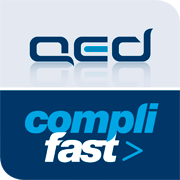 QED Risk Services, provider of QED CompliFast, has been working with the mortgage & finance industry ever since the introduction of NCCP and is now firmly established as the number one compliance provider in this area. They have helped over 350 ACL holders to gain their Licenses with ASIC and it currently has nearly 600 brokers using its ongoing compliance solutions to maintain their compliance with this number ever-increasing and they are the undisputed number one compliance provider to the Australian mortgage broking community.
In 2011, QED Risk rolled out its online QED CompliFast solution, the only true compliance system that is aimed primarily at the mortgage broker sector. This unique system gives mortgage brokers access to best-in-class compliance monitoring and documentation at a price of a half to a third of the average broker PI premium.
2013 saw QED Risk move its unique, online compliance monitoring platform, QED CompliFast into the large Licensee arena with aggregators taking up the QED CompliFastReps product in direct response to the release of ASIC Report 330.
QED has proudly been represented on the judging panel for the MFAA Awards for 2 years running, has run many free webinars for the MFAA and Aggregators on compliance matters and provided countless hours of free consulting time to brokers in need of NCCP-related information.
For larger brokerage businesses that will have more unique needs than QED CompliFast can cope with, QED offers its face-to-face service where one of its compliance professionals will attend at the offices of the Licensee every three months to assess their state of compliance against a more custom-made testing programme. Like QED CompliFast, this service results in comprehensive reporting back to the business on their state of compliance and what they need to do to return to a state of full compliance.