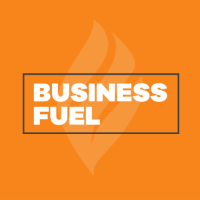 Business Fuel provide quick capital from $10,000 to $200,000 to help small businesses across a range of industries.
Their lending team has a wealth of experience in business finance and are ready to help you find the right financial solution for your business.  Tailoring finance to their customers' needs and transferring funds in 24 hours or less is their speciality.
With more than 50% return customers, you can be confident their service is second to none. They take the time to listen to your business needs and walk you through the process every step of the way.
They know the challenges for small business when it comes to securing fast finance from traditional lenders. In fact, their Managing Director has been lending to Australian businesses for more than 12 years.
Whether you need the funds to buy stock, finance equipment, invest in marketing, expand operations, bring on new staff or capitalise on a promising opportunity, Business Fuel can provide the business finance to fund your growth!
Business Fuel believe in where your business could be, not just where it is now. Their simple online application process means minimal documents and a prompt decision, so you can get on with growing your business.
Let their team of helpful and experienced lending managers assist you to make money happen.