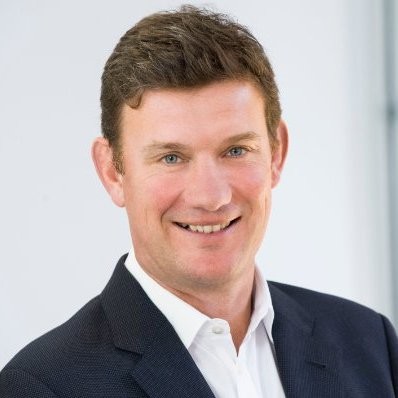 Christmas not always merry for Australia's small businesses: OnDeck Australia
Leading online SME lender OnDeck Australia confirms that the festive season – the peak consumer spending period of the year – is not always a lucrative time for small businesses.
If Christmas 2019 is anything like last year, Australians will collectively spend around $51.5 billion between mid-November and 25 December[1]. However, a study by Honeycomb Strategy on behalf of OnDeck Australia, found that the festive season can bring disruption to SMEs.
Three out of five (58%) SMEs say they have been disrupted by calendar events and public holidays such as Christmas. One in ten (12%) report being 'severely impacted'[2].
The problems can arise from a variety of sources including increased costs (17%), delays in debt payments (22%), delays in delivery of products (26%) and even loss of customers to competitors (6%).
Cameron Poolman, CEO of OnDeck Australia said, "Our research tells us that only one in two SMEs plan ahead for major calendar events. Yet Christmas in particular, can bring significant additional costs.
"Many SMEs take on additional staff over the festive period. This means managing recruitment and training costs plus a higher than normal payroll expense. Additionally, marketing and advertising costs tend to be inflated in the lead up to Christmas. Taken together, this can put significant pressure on an SME's cash flow."
The majority (59%) of small business owners agree that having straightforward access to funds can help them prepare for major events such as the holiday season.
"Additional funding can be the key that lets SMEs take advantage of opportunities offered by increased consumer spending," said Mr Poolman.
"A plant nursery for example may need an extra $25,000 worth of stock heading into Christmas in order to generate an extra $15,000 in gross revenue. However, if the business doesn't have the capacity to make the upfront purchase, this valuable opportunity can be lost."
Traditional lenders are slow to respond
An additional challenge facing SMEs is that applying for, and securing finance, can be a time-consuming process.
According to OnDeck's research, over one in four SMEs have had their business negatively impacted by the time taken to secure funding through traditional lenders.
Mr Poolman said, "In the lead up to the festive season, time is critical. If an SME is unable to take advantage of a good opportunity, it's a fair bet their competitors will. I encourage all SMEs to plan ahead for the Christmas period and understand their cash flow needs. If additional funds are required, the process of securing finance can be surprisingly quick with an online lender."
As an online SME lender, OnDeck offers a streamlined application process. Most of the details OnDeck asks for, such as bank statements, can be uploaded directly to OnDeck online. Loan approval can be delivered in as little as one business day.
Preparing for Christmas: Five top tips for SMEs 
SMEs need to act now to maximise the profit potential of the holiday season through five key strategies.
Consider staffing
Christmas is the busiest period of the year for many SMEs, and it is reasonable to assume you'll need additional staff, especially as regular employees may want to take leave over Christmas/New Year period. Plan your staffing needs early. Consider asking a recruitment agency for temp support over the peak period.
Estimate, don't guesstimate, inventory needs
Refer back to previous Christmases for a clear idea of your stock needs. Over-ordering could mean having hard to shift stock in the New Year. Make an informed decision on inventory levels and consider if finance is available to take advantage of volume discounts.
Review online channels
Review how well your business can manage increased demand through online channels. Ensure your website has accurate figures on delivery times to avoid negative customer outcomes over the Christmas rush that can tarnish your brand. Plan ahead if additional staff or warehousing space if required.
Plan to have adequate festive funds
Plan your cash flow over the holiday season. This is especially critical as banks can operate on reduced staffing during peak holiday periods, and your usual point of contact may be unavailable if you need funds urgently. 
Enjoy some down time
Research by OnDeck confirms that one in two (49%) of SME owners haven't had a holiday in the last six months. Over one in four (26%) haven't had a break for at least four years. Use the festive season to take a break, recharge and hit 2020 refreshed and reinvigorated. The wellbeing of SME owners is often closely linked to the success of their business, and if the owner's light burns out, the business can suffer.
---