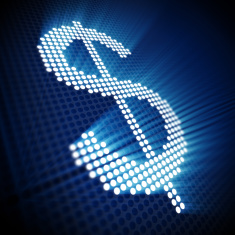 CBA and Data61 join forces to create 'smart money'
The Commonwealth Bank and CSIRO's Data61 have joined forces to create "smart money" using blockchain technology, which has the potential to reduce fraud and revolutionise government programs such as the National Disability Insurance Scheme.

In an initial proof-of-concept called Making Money Smart, the organisations have created programmable money by using smart contracts on a private blockchain, allowing conditions to be applied to the way the money is spent.

CBA's head of experimentation and blockchain, Sophie Gilder, told The Australian Financial Review the NDIS was a logical scheme to apply smart money to because of the number of rules, the scale and the lack of transparency and manual reconciliation that takes place regarding how money is spent.

"We knew this would be a tough case, but that's why we wanted to tackle it," she said.

"It's a big, hairy issue and we envisage using blockchain and connecting it with the new payments platform because that infrastructure is there and allows payments to be made in seconds.

"[But] when we do proof-of-concepts we don't like to use real data or real money … we always do these tests in a sandbox environment where we can glean learnings before applying it to real circumstances."

Making Money Smart is the latest of 20 experiments the bank is now conducting using blockchain technology.
To read more, please click on the link below…
Source: CBA and Data61 join forces to create 'smart money' | afr.com