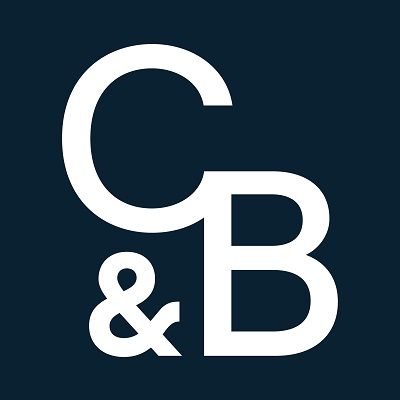 Caleb & Brown Launches The Flagship Fund: Simplifying Crypto Asset Investment for Wholesale Investors
Caleb & Brown, a leading crypto brokerage, proudly announces the launch of its latest product, The Caleb & Brown Flagship Fund. With a proven commitment to due diligence and a cohesive investment framework, the Flagship Fund offers wholesale investors an opportunity to access the potential rewards of crypto assets with the support of experienced professionals.
The landscape of alternative assets has rapidly evolved, with crypto assets emerging as a mainstream choice for wholesale investors seeking portfolio diversification and yield in a world of excessive monetary expansion. However, navigating the crypto asset market can be complex and fraught with risk, especially for those new to the asset class. The Caleb & Brown Flagship Fund aims to cut through the noise, providing simplicity, expertise, and a hands-free approach for investors.
Tommy Rogulj, the crypto portfolio manager at Caleb & Brown, highlights the benefits of the Flagship Fund: "For a person new to this esoteric space with little time to oversee their portfolio day-to-day, but requires full consideration of risk management, it's a perfect solution." The fund is available in two flavours to cater to different risk appetites:
1. The Flagship Fund: A long-only fund that strategically selects up to 25 promising crypto assets using a comprehensive due diligence process and a robust risk management framework.
2. The Flagship Fund Plus: Aimed at meeting the needs of diverse risk preferences, this fund includes a hedging strategy that uses derivatives, including options, to enhance risk management during extreme market conditions.
Partnering with Caleb & Brown means gaining access to a wealth of crypto asset experience and expertise.
Tommy Rogulj emphasises Caleb & Brown's commitment to personalised service, allowing wholesale investors to communicate with their advisors and gain valuable insights into the crypto asset market.
"From a minimum investment of $25,000, up to several million dollars, Caleb & Brown's managed funds aim to give confidence to wholesale investors wanting exposure to the volatile asset class," says Rogulj.
The Caleb & Brown Flagship Fund addresses the needs of investors new to the crypto space and those who seek a more reliable and professional approach to navigate the market. It aims to fill a void in the market by providing a well-managed crypto investment solution that aligns with the expectations of institutional investors.