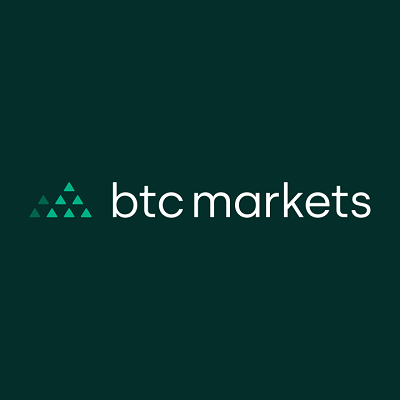 BTC Markets announce rebrand, lists DeFi token COMP
BTC Markets, Australia's largest cryptocurrency exchange, today announces the listing of COMP, Compound's native token. The exchange also reveals a fresh logo, website and corporate rebranding.
First launched on June 15th, COMP is the governance token for Compound. Compound is a protocol that facilitates the borrow and lending of digital assets. COMP holders can propose, debate and vote on changes to the Compound protocol. The new coin currently has a market capitalisation of US$330million. It is available to trade on BTC Markets from 12pm, Wednesday 5th August 2020.
Compound is part of the growing Decentralised Finance, or DeFi, sector. DeFi uses blockchain technology to decentralize operations and management of financial services. The DeFi market globally is currently valued at US$3.8 billion.
The rebrand is the first for BTC Markets since it's launch in 2013.
"We're moving with the times. When BTC Markets started in 2013 the industry was very different – Bitcoin was US$100! Cryptocurrency has moved on and so have we." said Caroline Bowler CEO BTC Markets.
"We've keep some elements consistent. Green remains our colour. We're still the BTC Markets you can rely on. However, as we evolve, our look and feel needs to do the same. "
The new logo is a mountain range in lush shades of green. It was selected as mountains signify stability and strength. They are eternally pointing skyward, optimistic for the future. Green represents energy, growth and wealth. It is also known as the colour of money.
Cryptocurrency or digital assets are considered property in Australian law.  Research from the Reserve Bank of Australia (RBA) shows that 80 percent of Australians have heard of cryptocurrency.
The Australian Digital Commerce Association estimated that in 2017, AU$5.8bn was traded in Australia. AU$9.8 bn has been traded on BTC Markets since 2013.